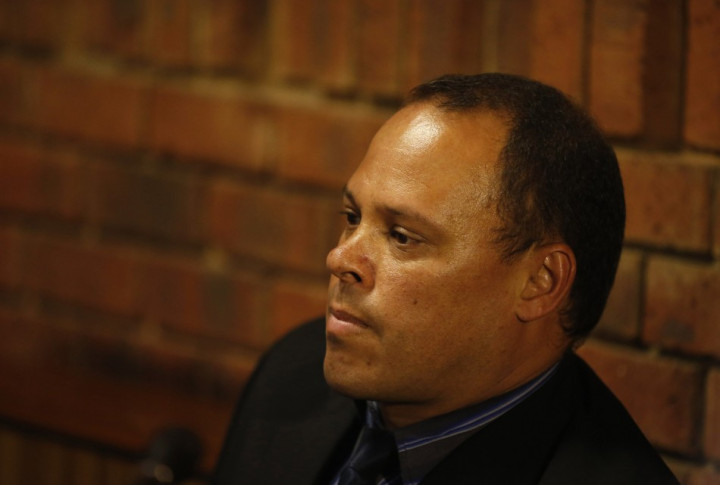 South Africa's most senior detective will take over from Hilton Botha in the investigation of Reeva Steenkamp's death, police commissioner Mangwashi Phiyega has confirmed.
Olympic and Paralympic athlete Oscar Pistorius shot dead his girlfriend in the early hours of 14 February .
At the bail hearing for Pistorius, details emerged that Botha, who was one of the first people to arrive at the scene, is himself facing seven charges of attempted murder.
As a result, the South Africa Police Service has dropped Botha from the case and replaced him with Lieutenant General Vineshkumar Moonoo.
Moonoo was made divisional commissioner of the SAPS Detective Service in 2011. He became a detective in 1984 and has spent 27 years working for the police.
He will be working with the head of police as part of a "formidable team" that will "transparently report" their findings, Phiyega said.
South Africa's "top detective" will now "gather a team of highly skilled and experience detectives" to aid him in the investigation, she said.
Phiyega said Botha is not suspended and will still be working while the charges against him are investigated.
She said police will join the National Prosecuting Authority for the internal investigation of Botha.
The SAPS was aware of the investigation into Botha but that it was withdrawn from court before being referred to the NPA. "We will be investigating departmental processes," Phiyega said.
She denied there was a lack of communication between the NPA and the police, adding that "we do not lynch people" so Botha must go through court proceedings before being condemned for a crime.
Phiyega said the emergence of the investigation surrounding Botha was "not embarrassing for us", saying it was a "coincidence" he was assigned to the Pistorius case: "I wish I had a crystal ball," she said.
When pressed on Pistorius's case, Phiyega said only that it was a bail hearing and not a trial. She said police will now investigate Steenkamp's death and gather evidence for the trial.
Pistorius' bail hearing will enter its fourth day tomorrow morning. The prosecution will finish presenting its case before Judge Desmond Nair makes a decision on whether to grant the athlete bail or not.
Defence lawyers say there is no reason why he should not be granted bail, as there is no proof to debunk Pistorius' account of events that led to Steenkamp's death - he says he thought she was a burglar and shot because he felt vulnerable.
Prosecutors say the Olympian had a violent streak and that he had premeditated murder.