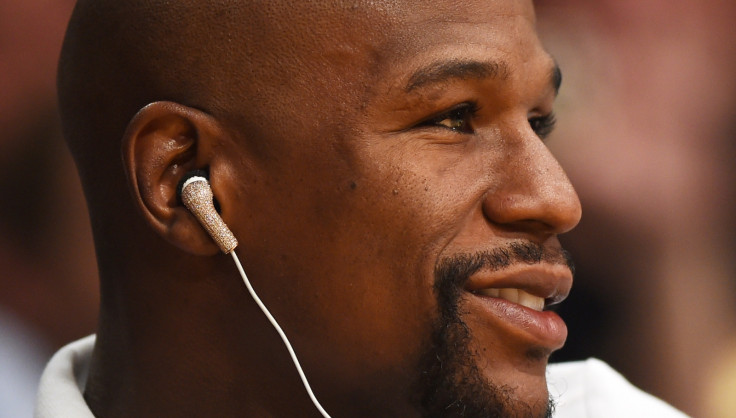 Floyd Mayweather Jr has been urged to do "the right thing" and agree to a fight against Manny Pacquiao as the long-time rivals stand on the brink of securing a Las Vegas superfight on 2 May.
Pacquiao claimed earlier this week that a bout between himself and the unbeaten American "will happen" despite Mayweather having yet to agree to the terms of the fight which could see him land €120m (£92m) in a 60/40 purse split.
The 37-year-old is open to facing Pacquiao after over six years of dodging the Filipino fighter, however he is yet to officially respond to the offer made by Pacquiao's Top Rank stable, and promoter Bob Arum wants an immediate reply.
"I want to get some movement here, with bringing Mayweather to the table so we can go out and get everything signed and get the networks together and get the thing finished," Arum told Yahoo Sports.
"I'm not trying to force anybody's hand, I'm just saying, 'Hey, we've agreed to everything, period. The people we have talked to on Mayweather's side have agreed to everything. Now we need Mayweather to step up and say, 'Yeah, I'm on board. I agree.'"
Regarding the timeframe, Arum continued: "I'm not going to put a deadline on there. I'm just going to hope that everybody does the right thing and we get this concluded. It would be really sad if we went through this stuff again like we did before.
"The point is that I don't want what happened the other times to happen again. I want this fight to actually happen. I want everybody to make a lot of money on the fight.
"I want the public to be satisfied. And I think it will be a terrific event. That's what I want, and I've done everything in my power to make that happen.
"I think Manny has been very reasonable and demonstrated that he wants the fight to happen. Now, we're waiting on Floyd. That's not to say that Floyd has been obstinate, that Floyd won't do it, but we're waiting on him."
Top-price tickets for the Las Vegas showdown are expected to go on sale at €5,000, meaning the bout would likely break the gate record set in 2013 when Mayweather fought Canelo Alvarez.
Despite the increasing public pressure regarding the fight, uncertainty continues over the intentions of Mayweather, who has continually ducked challenges from Pacquiao despite years of negotiations between the pair.
Six-weight world champion Oscar de la Hoya, who doubts Mayweather will accept the latest challenge from Pacquiao, wrote on Twitter: "I get sick to my stomach that the top fighters today don't fight the best. Wouldn't be surprised if Maywether fights [Miguel] Cotto."