'Death Row Romeo' Manuel Pardo Executed in Florida For 1980s Killing Spree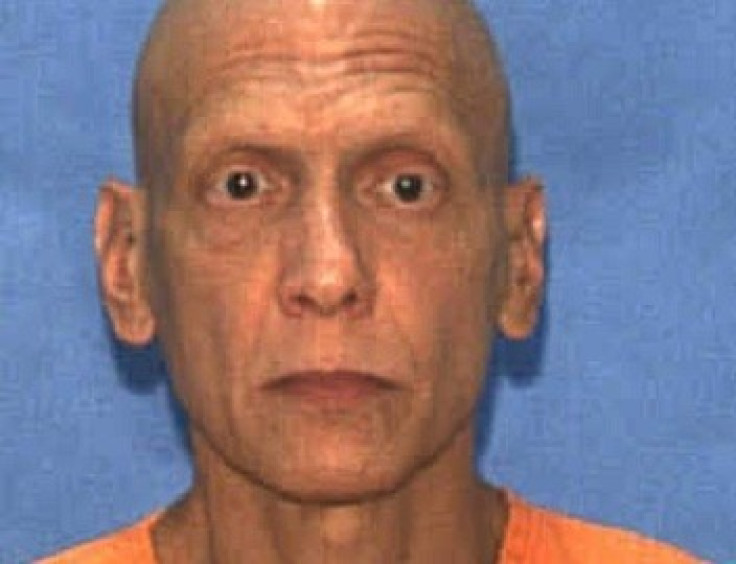 Manuel Pardo, the serial killer known as 'Death Row Romeo', has been executed by lethal injection for the murders of nine people in Florida in 1986.
Pardo, who earned his nickname for corresponding with several women during his time in prison, was pronounced dead at 7.47pm yesterday, approximately 16 minutes after the lethal injection process began.
His lawyers had tried to block the execution, saying Pardo was mentally ill, but US Judge Timothy Corrigan denied this request.
Reporters were unable to hear Pardo's final statement due to a malfunction in the death chamber's sound system, but Prison officials said his final words to his daughter were: "Airborne forever. I love you, Michi baby."
Although three of the people Pardo was convicted of murdering were women, he wrote a final statement insisting that his only victims were male.
The statement read: "I never harmed those three women or any female. I took the blame as I knew I was doomed and it made no difference to me, at this time, having six or nine death sentences.
"I don't want this hanging over my head, especially these last few minutes of life, because my war was against men who were trafficing (sic) in narcotics and no one else!"
He also apologised to his family for any grief he had caused them: "You all are so loving and wonderful, not deserving of this nightmare.
"Remember Michi you are Airborne and hardcore ... No tears! On a lighter note, as a New Yorker and loyal fan, I was happy to see my Yankees and Giants win so many championships during my lifetime."
Love of bullfighting

Pardo said he was pleased to have seen Spain win the FIFA World Cup and said that if the Spanish government ever stopped bullfighting, he was glad he would not be alive to see "such a travesty", as they are "part of our culture and heritage".
His last meal was of rice, red beans, roast pork, plantain, avocado, tomatoes and olive oil. For desert, he had pumpkin pie, egg nog and Cuban coffee.
Ann Howard, a spokeswoman for the Department of Corrections in Florida, said he received eight visitors and met with the prison chaplain and a Roman Catholic bishop.
During his 1986 trial, Pardo said he was doing the world a favour by killing his victims - one victim was a police informer, the others were not known to have any involvement with the drugs trade - which began after he was fired from the police for lying in court at the trial of a colleague accused of drug smuggling.
At his trial two years later, he told the jury: "I am a soldier, I accomplished my mission and I humbly ask you to give me the glory of ending my life and not send me to spend the rest of my days in state prison."
Ten family members of his victims attended the execution. Frank Judd, the nephew of victim Fara Quintero, read a statement after Pardo was confirmed dead: "Personally, I don't feel that what happened today was enough justice. [Pardo was a] disturbed soul."
© Copyright IBTimes 2023. All rights reserved.