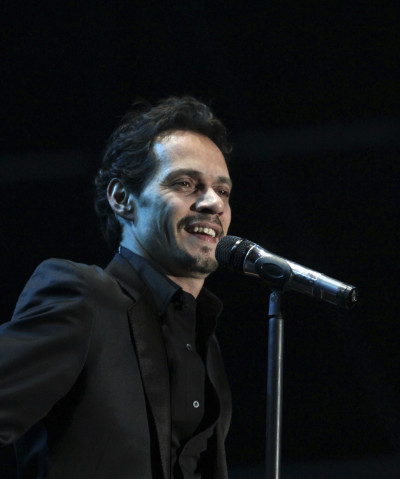 American actor and singer/songwriter Marc Anthony has called it quits with his girlfriend of one year, Chloe Green.
The 45-year-old musician and the 22-year-old heiress to the Topshop brand, who were seen getting cozy at the Grammy Awards in Los Angeles on 26 January, split "because of busy schedules."
"They called it quits after a year together," a source told Life & Style. "They've taken breaks before, but this time it seems they're over for good.
"Marc is always on tour and traveling the world. They're both very busy. It just got to be too much...They both agreed it was time to move on," the source added.
Anthony, who has twins Emme Maribel Muñiz and Maximilian Max David Muñiz with his former wife, singer and actress Jennifer Lopez, started dating Green shortly after splitting with model Shannon De Lima last January.
He also has two sons, Cristian, and Ryan, with ex-wife and former Miss Universe Dayanara Torres, and a 19-year-old daughter, Ariana, with his ex-girlfriend Debbie Rosado.
Lopez had recently opened up about the end of her seven-year marriage to Anthony in an interview with the UK's Glamour magazine.
"Back then the pain hurt so much, but I didn't want what happened to finish me. I wanted it to help me grow for the better. I didn't want to just survive it; I wanted to come out of it stronger than I was before," she said.
"It took a lot a digging deep to do that. Right now I'd say it was the hardest thing I've ever been through, because of the kids. When you're this little scrappy girl and things happen, you just cry yourself to sleep.
"But when you're responsible for two other human beings and their lives and emotional wellbeing, that's a biggie. You're constantly wondering: 'Am I doing the right thing here?'" she added.