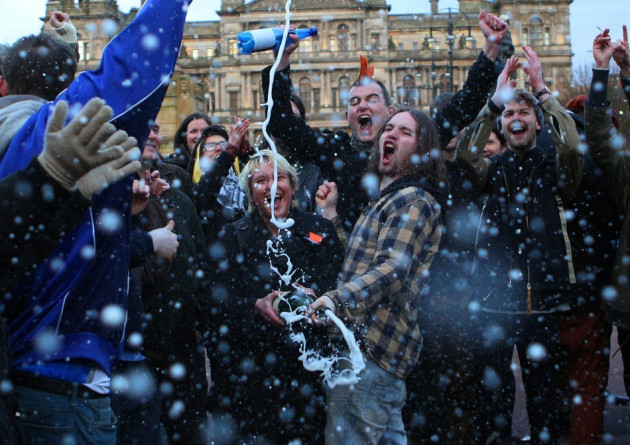 Thousands of police are on high alert for violent clashes and riots as students, socialists and anarchists prepare to mark Margaret Thatcher's death on Saturday 13 April in Trafalgar Square.
A delegation of ex-miners from Durham is also due to attend the protest and others are expected to travel from former mining heartlands in Yorkshire and Wales.
The event is due to start at 6pm. On Friday, London Mayor Boris Johnson said on LBC Radio: "What they can't do is, I think, use the death of an elderly person to begin riot or affray or that sort of thing.
"So we're getting ready for all that. The police are obviously going to be making sure that if people do break the law they will be properly dealt with."
Scotland Yard is gearing up for a major operation to counter threats of disorder in the run-up to her funeral next week.
All further leave for officers has been cancelled and operations are being run from a special command room in Lambeth, south London.
Protesters say the Trafalgar Square demonstration, which they call "the party of a lifetime", will be a focus for discontent ahead of Wednesday's £10m ceremonial funeral.
There are no official organisers of Saturday's protest, although two decades ago, the now defunct anarchist collective Class War said there should be a gathering at Trafalgar Square at 6pm on the first Saturday after Thatcher's death.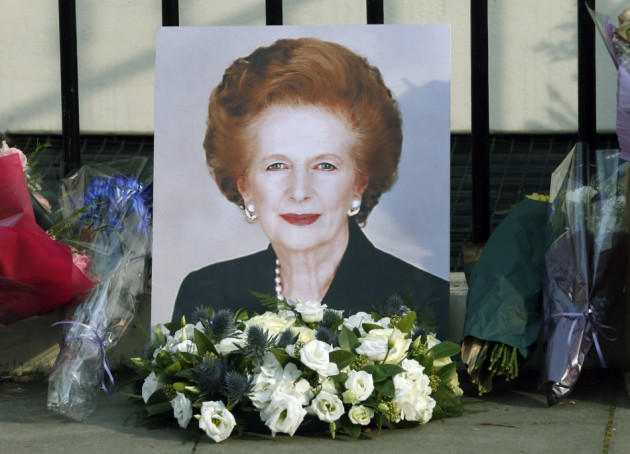 Demonstrators are said to be planning to hang an effigy of the former prime minister.
Facebook websites have been set up to organise parties celebrating the former prime minister's death. One group, Maggie's Good Riddance Party, claims it will hold a "right jolly knees-up" outside St Paul's Cathedral on the day of the funeral.
Trafalgar Square was the setting for the poll tax riots of 1990. According to the Guardian, police officers will be kept "kitted up" and ready to be deployed to any flashpoints to keep control of the streets - unlike the violent riots of 1990, which saw mounted police charging the crowds, with over 100 people injured.
Supporters from Millwall FC are reported to be travelling to London on Saturday evening after watching their team in the FA Cup semi-final at Wembley. One Millwall fan tweeted: "To all you protesting on Sat at Trafalgar Sq about Thatcher, be warned Millwall in town and in force."
Another tweet warned: "The Commies are having a party to celebrate Thatcher dying at Trafalgar Sq Saturday. 30k Millwall fans will be about too in London that day."
David Hopper, general secretary of the Durham Miners' Association, said: "She destroyed our communities, she destroyed our villages, she has destroyed our pits and she tried to destroy our dignity.
"Her reign was a disaster for the mining communities."