Mariah Carey's team cries 'sabotage' after epic disaster during New Year's Eve performance
The singer reportedly complained time and again that her ear piece was not working properly.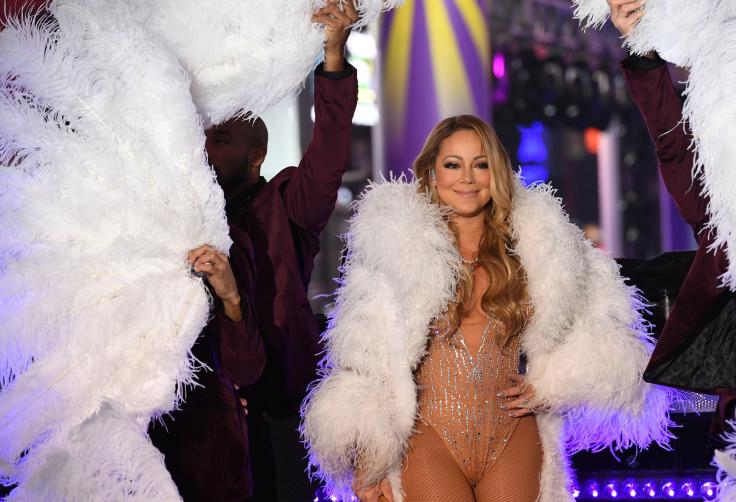 Mariah Carey ended 2016 on a bad note... or make that, a wrong note. The singer's epic lip-sync fail at the New Year's Eve performance at Time Square turned out the be the biggest talking point of the event, after she kept missing words during her songs.
While the 46-year-old shrugged off the incident, writing "s**t happens" on her Instagram account, insiders reveal that the diva was furious about the technical glitches and her team has now claimed that the event company Dick Clark Productions allegedly sabotaged her performance to earn higher ratings.
Prior to her act, Carey had complained to the show's executives that her "inner ears" aka ear pieces were not working properly. And she was reportedly assured her that they would work on a different frequency when she got on stage.
However, when the Without You singer started her performance, the ear pieces continued to malfunction and her team claimed that the prompter had also stopped working. According to TMZ, her representatives sent an email to an executive at Dick Clark Productions stating: "This is sabotage".
A source within the events company called the allegations "silly", blaming the incident on Carey's decision not to do a sound check personally. They told TMZ that there were eight monitors on stage amplifying sound, which meant that Carey would have been able to hear just fine.
The songstress also complained that the wrong track was played during the show, but the company insider insisted that the track list was provided by her team.
© Copyright IBTimes 2023. All rights reserved.