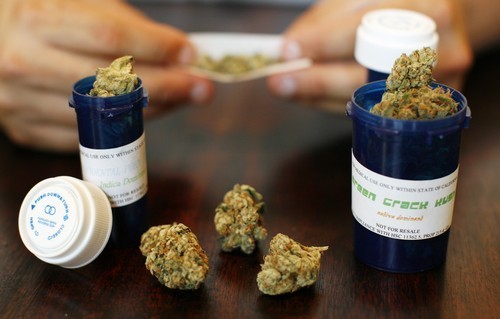 The Italian army will grow medical marijuana to meet the country's needs for cannabis derivatives drugs.
The Ministries of Health and Defence have reached an agreement that is to put the military in charge of operations to cultivate the drug and produce medicines used in pain treatment and other therapies, La Stampa newspaper reported.
A military pharmaceutical plant in Florence that currently produces drugs for Italy's armed forces, as well as other products for the market including cosmetics and spirits, is to take care of the strictly-controlled production.
The use of marijuana for medical purposes was first legalised in Italy in the early 1990s. Nevertheless, in fact, patients have long struggled to get hold of cannabis drugs due to red tape, political opposition and supply issues.
There are no legal private growers of medical marijuana in Italy, as growing cannabis is allowed only for research purposes.
All derivatives drugs are imported from abroad, thus making them very expensive for both patients and the national health care system.
One month treatment with Sativex, one of the most common cannabis-based medicines used for people with multiple sclerosis, currently costs about €700 (£550).
The government is expected to make a formal announcement within the end of September.
Health minister Beatrice Lorenzin, from the New Centre-Right, gave the proposal the green light, after it was agreed that the decision will not open the doors to a broader legalization of marijuana for non-medical use.
"From a pharmaceutical point of view, there are no issues with medical marjuana use as its beneficial effects are out of doubt. However it has to be treated as a medicine," Lorenzin was quoted as saying.