Marine Le Pen's French National Front party has said it was encouraged by election results in the Netherlands despite the national poll not translating into a victory for extreme right-winger Geert Wilders.
According to Reuters, the FN's Secretary General Nicolas Bay told France's Inter radio that gains made by Wilders, who like Le Pen stood on an anti-EU and anti-immigrant platform, were "a real success". He referred to Wilders' positive results in the Dutch parliament, where his Freedom Party won more seats even if it lost to Dutch centre-right Prime Minister Mark Rutte.
Rutte's centre-right VVD party beat Geert Wilders' Freedom Party according to results based on more than 93.3% of the votes counted. The VVD took 33 out of the 150 seats on offer. This is a loss of eight seats from the previous parliament.
Wilders' Freedom Party or PVV managed to get 20 seats, raising the number of seats held from the last parliament by five. The Christian Democratic Appeal (CDA) and the liberal Democrats 66 (D66) each managed to win 19 seats each.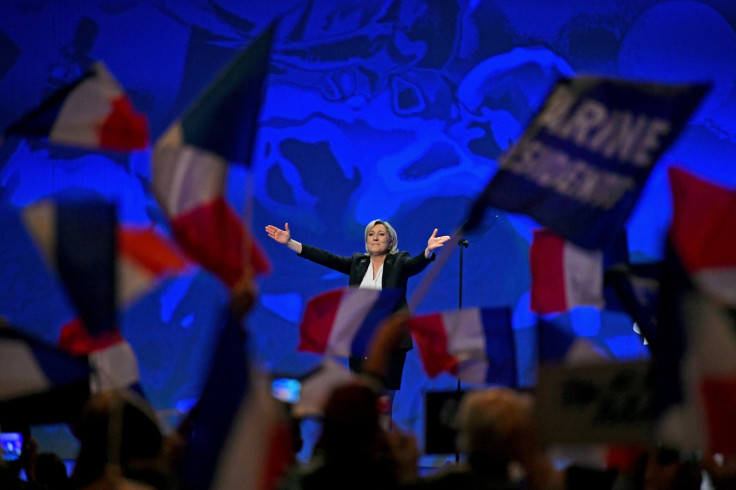 Politicians in France, where presidential polls are to be held in April and May have been keeping a close eye on the Dutch general election where concerns had grown in the political establishment that Wilders' PVV could emerge as the largest party.
France's President Francois Hollande has praised Rutte's victory calling it "a clear victory against extremism". Centrist Emmanuel Macron, who is widely expected to beat Le Pen, has also said he had been gladdened by the result.
"The Netherlands is showing us that a breakthrough for the extreme right is not a foregone conclusion and that progressives are gaining momentum," said the 39-year-old on Twitter.