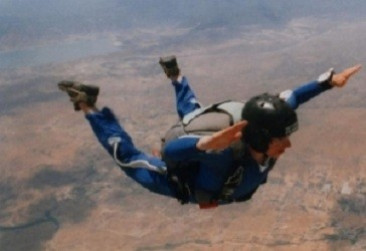 Rabbit hunters in Holland have found the body of a Dutch skydiver who had lain dead in a field for nine days after his parachute failed to open.
Mark van den Boogaard's body was discovered near the village of Teuge, over a week after the jump on 8 December.
No one had reported him missing because he was self-employed and was not close to his family.
The 48-year-old was a member of the Nationaal Paracentrum, the largest skydiving club in the Netherlands. The club did not notice that he had not returned from his jump as members rarely report back after landing.
Anton De Ronde, police information officer, said his relatives had been informed. Simon Woerlee, club manager, described Boogaard as "a friendly and happy man, but a loner, someone who did not really talk to anyone and was always on his own."
He added that the club does not have any regulations in place to ensure all jobs are completed safely. Records show Boogaard had completed 120 jobs since he joined in summer last year.
An investigation by the police and the Royal Netherlands Aeronautical Association examined the equipment to ascertain why neither the main or reserve cute opened.
However, a police statement said that the equipment was not faulty and that no crime had been committed. It has been suggested that Boogaard took his own life.
Meiltje de Groot, director of Teuge airfield, told the local De Stentor newspaper: "It's very sad that someone could lie dead somewhere for so long without anyone missing him."