Apple chief executive is calling on governments and technology firms to step up in the battle against fake news and misinformation online, dubbing it "one of today's chief problems." In an interview with the Daily Telegraph, Cook urged governments to launch a public information campaign to curb the spread of false news stories, hoaxes and misinformation that are "killing people's minds, in a way."
"It has to be ingrained in the schools, it has to be ingrained in the public," Cook told the British publication. "There has to be a massive campaign. We have to think through every demographic. We need a modern version of a public service announcement campaign. It can be done quickly if there is a will.
"We are going through this period of time right here where unfortunately some of the people that are winning are the people that spend their time trying to get the most clicks, not tell the most truth."
Social media companies, news aggregators and other technology firms including Facebook and Google have drawn criticism over fake news and not doing enough to curb its dissemination, particularly during the recent US presidential election campaign season.
Some critics believe the rampant spread of fake news and conspiracy theories online may have helped Donald Trump win the presidency.
Facebook CEO Mark Zuckerberg initially dismissed the claims as a "pretty crazy idea," but vowed to address the problem. The social media giant has rolled out a series of measures to weed out fake news from the platform such as making it easier for users to flag suspect articles and working with third-party fact checkers.
According to a recent survey by the Pew Research Center, nearly a quarter of Americans polled admitted they have shared a fake news story, either knowingly or later finding it was false. About two in three US adults said faux news stories has sowed a great deal of confusion over basic facts of current events and issues.
While 45% of US adults polled said government, politicians and elected officials bear significant responsibility for preventing fake stories from garnering attention, 43% said the responsibility falls on the public and another 42% said it falls on social networking sites and search engines.
"All of us technology companies need to create some tools that help diminish the volume of fake news," Cook said. "We must try to squeeze this without stepping on freedom of speech and of the press, but we must also help the reader. Too many of us are just in the complaint category right now and haven't figure out what to do."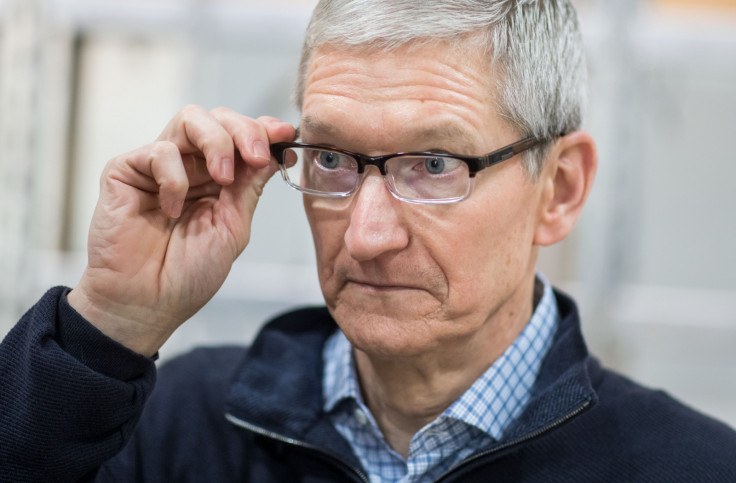 Cook said that the crackdown on fake news stories would also mean that "truthful, reliable, non-sensational, deep news outlets will win."
"The [rise of fake news] is a short-term thing, I don't believe that people want that at the end of the day," he noted.
He added that educating kids in school about the fake news phenomenon and the dangers associated with it could also help address the issue as well.
Cook said, "It's almost as if a new course is required for the modern kid, for the digital kid," Cook said. "In some ways kids will be the easiest to educate. At least before a certain age, they are very much in listen and understand [mode], and they they push their parents to act. We saw this with environmental issues: kids learning at school and coming home and saying why do you have this plastic bottle? Why are you throwing it away?"