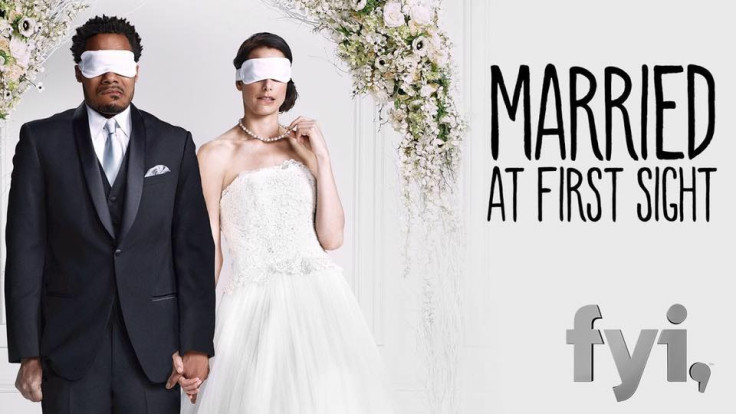 After a successful third season, rumour mills are abuzz that FYI may renew reality show Married at First Sight for season 4. The unique concept of the show had fans hooked on to their TV screens during season three, which had three couples, of which two decided to split in the finale while one couple wanted to give their marriage a chance.
Inquisitr suspects that the casting for another season is going on even though the network is yet to declare anything officially. The entertainment website quoted one post by the casting section of the popular reality show. The post asked eligible men and women in Miami to apply.
The third season of the series took place in Atlanta while season 2 happened in New York. The show has a unique concept of having strangers getting married after a team of experts do their scientific matchmaking research and think that the couple will make the best pair. By the end of the season they are asked about their choice on whether they want to continue with the relationship or want to separate. However, till now, most of the participants have divorced in or after the finale.
""We are so excited for all of the people we've met so far in the casting process! If you know of any eligible men and women in the Miami area who would like to take part in the 4th season of this incredible social experiment please send them to marriedatfirstsight.castingcrane.com," the post reads.
In season 3 of the FYI social experimental show, three couples decided to get married. But in the finale, two couples — David Norton and Ashley Doherty; and Neil Bowlus and Samantha Role — decided to call it quits. While Tres Russell and Vanessa Nelson wanted to give their relationship a chance.
Ashley felt the marriage had become too unbearable for her as David broke her trust. On the other hand, Neil felt he was "on the fence" while his wife Sam wanted to stay committed.
"Sam is understandably feeling more in knots than I am because she doesn't know how I feel. At the moment, I'm on the fence," Neil told the camera in the season 3 finale.
"I'm still 100% committed to this marriage — I want to make this work, and I hope Neil figures out what he needs to make this huge decision that could impact the rest of our lives," Sam, who still wanted to give a chance to their wedding, told the camera.