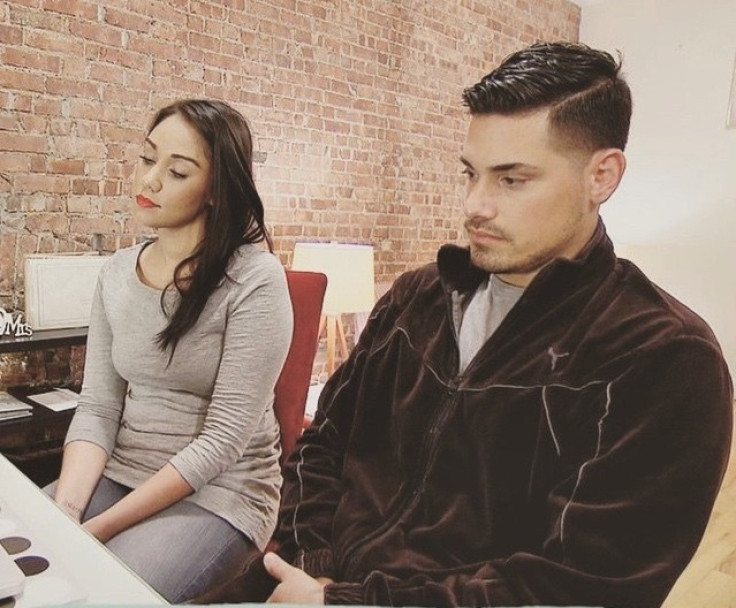 Married At First Sight couple Ryan De Nino and his newlywed wife Jessica Castro are heading towards an ugly split just days after the season finale aired on A&E.
The business owner shared a photo of a restraining order on Instagram which was allegedly filed by his wife.
"Unfortunately this isn't something I'd wish on anyone. To hear and read about the forum on Thursday to come home and find this on Friday. To see the IG on Sat and see the location was enough," he wrote.
The 29-year-old reality star said he would explain everything when the time was right adding, "They say first 48 for a reason. This is another fact here's the order of protection - which had me in awe and when I read it was disgusted."
The A&E reality series Married At First Sight allows four experts to pair up three couples who are total strangers, who then agree to say their vows at their very first meeting.
According to a report by TMZ, Jessica accused her husband of threatening to kill her. He allegedly told her, "I plan on killing you and your family."
If the couple do split after their ugly online spat, they would be the third couple from the show to divorce.
The producers of the controversial reality show, have released a statement to E! News that says "couples on the show can go through real divorces."

"We don't know all the details and can't comment on the specifics. What we can say is that unfortunately, couples on the show can go through real divorces, and divorce can often be difficult," the show producer Kinetic Content told E! News.
They, however, avoided blaming the experts on the show, saying that they had the best of intentions while choosing the couples.
"After undergoing extensive background and psychological checks by third parties, couples agree to be legally married on our show. We document their journey for six weeks after their wedding, but we can't control how they behave, or govern their actions after production," the statement added.