A British mother thought she was married to an honest, loving man until one day she found out he was a child sex abuser who also secretly drugged and raped her while she was sleeping.
Catrina Young, 28, had a child with her husband Christopher Lander and thought the family would live "happily ever after". Then one night police raided their Ipswich home.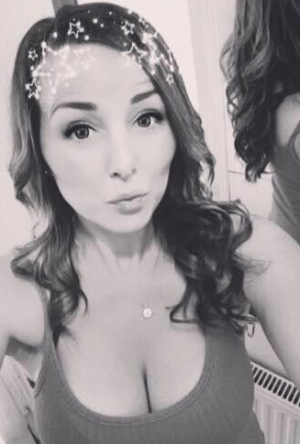 Lander was arrested on suspicion of child sex offences and his computer was seized. Young insisted that detectives must have made a mistake.
After an anxious few weeks and with Lander still in custody, the police returned to Young's home. She couldn't believe what they had to say.
They asked her if she ever "played dead" as a role play theme during sex, a question she was confused by at first. She told The Sun: "Of course we hadn't. We'd had a completely 'normal' sex life."
"They then told me," she continued. "They had reason to believe he was raping me while I slept. I couldn't take it in, it was revolting. I was absolutely disgusted to think he'd done that and couldn't understand how he'd managed it.
"I still don't know for sure, but I found sedatives in the cabinet, which I think he must have used. I often felt exhausted in the evening and would go to bed early, and he did used to cook for me and make me hot drinks in the evening. It was too long afterwards to do proper drug testing on my system."
In May 2016, Lander pleaded guilty to four cases of rape, four counts of assault by penetration, three offences of causing or inciting a child to engage in sexual activity, sexual assault of a child, two offences of threatening to kill, making indecent images of children and distributing indecent images of children.
The court heard that he threatened a schoolgirl with a knife, telling her he would kill her if she told anyone about him sexually abusing her.
Lander was sentenced to 12 years in prison, but for Young the scars may last a lifetime. Now she is focusing on the child she shared with Lander and three she had during a previous marriage.
"It doesn't go away. In a way I'm glad he raped me though, because it means he's got a longer sentence – though it isn't as long as he deserves," she said.
"It's so very confusing; you'd imagine you'd fall straight out of love with a man who did such disgusting things.
"But for three years I thought he was perfect, though my brain knew he was disgusting, my heart mourned for the man I thought I'd been with, for the future I thought we had together."
Earlier this year, a man from the north east of England was jailed for repeatedly raping his wife in her drink-induced sleep and keeping videos of the attacks on his mobile phone.