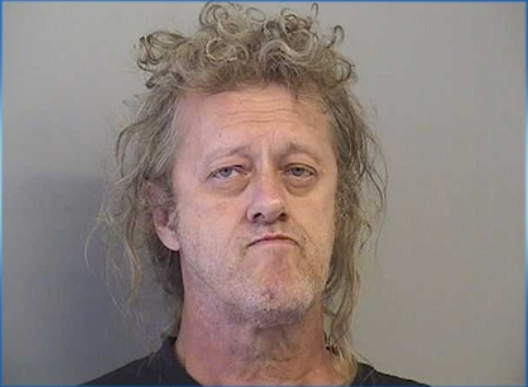 A man accused of being a serial rapist who is dubbed "The Reaper," is tortured and raped a woman he held captive for two months, Tulsa police have said. The Oklahoma man has been named a suspect in three other similar incidents.
On 27 August, a 22-year-old woman escaped from a van at a Tulsa gas station and asked for help from an employee, an affidavit says. The woman told police she had been held captive by 60-year-old Victor William Hursh for around two months after meeting him at a grocery store on 15 June, KOCO News 5 reported.
Hursh allegedly told the victim, who was homeless, that she could stay at his home. The victim claimed that once in the home, Hursh grew angry at her when she refused to smoke methamphetamine from a pipe.
The victim claimed Hursh began punching her in the head and face. He then allegedly kept her naked in his bedroom against her will for two months, she claimed. Hursh would use a syringe to inject her with meth every two to three days, the victim told officers.
Hursh also forced the victim to engage in sexual acts and tortured her, according to KOCO News 5. The victim said Hursh would punch her, burn her with cigarettes and strangle her. According to the affidavit, he would lite firecrackers and throw them in her direction.
The woman said she feared for her life. Hursh reportedly would point to a silver revolver handgun he kept in his bedroom, threaten to kill her father and son and showed her bottles of bleach and ammonia he said he used to dispose of another woman who tried to escape.
The victim managed to escape during one of the many errand ride alongs he forced her to make. He was arrested four days later outside his home, the Daily Mail reported. Police also seized a gun that was in his possession at the time.
The affidavit says Hursh is suspected in three other incidents of rape and kidnapping that involve three other women, in 2015, 2016 and January of this year.
"The MO of the defendant is similar in that of forcing the victims to smoke or inject methamphetamine and then using threats of violence or actual violence to keep the victim in his residence, and force the victim to engage in sexual intercourse, forcible sodomy and rape by instrumentation by the use of various sexual devices," the affidavit states.
Hursh has been charged with one count of first-degree rape, two cents of second-degree rape, forcible sodomy, kidnapping and possession of a firearm while in the commission of a felony, the Daily Mail reported.
He has been booked into Tulsa Jail on a $425,000 bond. Hursh's arraignment is scheduled for Thursday, 7 September.