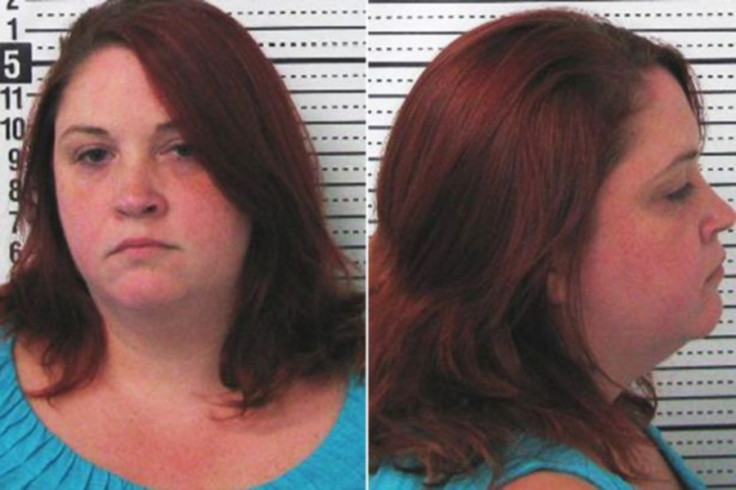 A married Alabama teacher has been charged with raping an underage student after a sex tape she made went viral, prosecutors alleged on Monday (5 September). Charlaina Lee Wilson, 33, has been charged with second-degree rape after an X-rated solo-sex video she sent to the pupil was seen by thousands of online users, say police.
The agriculture teacher at Selma High School, in Selma, is said to have had sex with the boy over a six month period when he was aged between 14 and 15-years-old. But the illicit affair only came to light when she sent the boy a video that was shared over Facebook and other sites.
Wilson, of Knoxville, was arrested on Friday (2 September) and has been charged with second-degree rape, second-degree sodomy, transmitting obscene material to a child by computer and distributing material harmful to minors, according to Selma police.
Selma police say Wilson had sex with the student multiple times at different locations, including school grounds. Wilson may also face charges in other states as her alleged sexual encounters are believed to have taken place on school trips.
Police Chief John Brock said to WALB News: "I'm told the video has been circulated by a large amount of students over on Facebook and other social media sites. The last I heard, there was over 10,000 hits on one of the sites.
"She had a sexual relationship with one student. We know of one student over there. He's now 15 but this relationship sounds like it's been going on since he was 14."
Other reports suggest that Wilson's relationship with the student took place over a couple of years. Wilson's alleged crimes were reported to the principal of her school by a concerned parent who saw the video on their child's social media account, according to chief Brock.
Schools superintendent Dr. Angela Mangum said: "The primary goal of the Selma City School System is to provide a safe and secure environment for students. All of our employees are trained on how to perform their roles and responsibilities with professionalism and integrity. I will not tolerate any misconduct towards students, and I will promptly act in their defence."