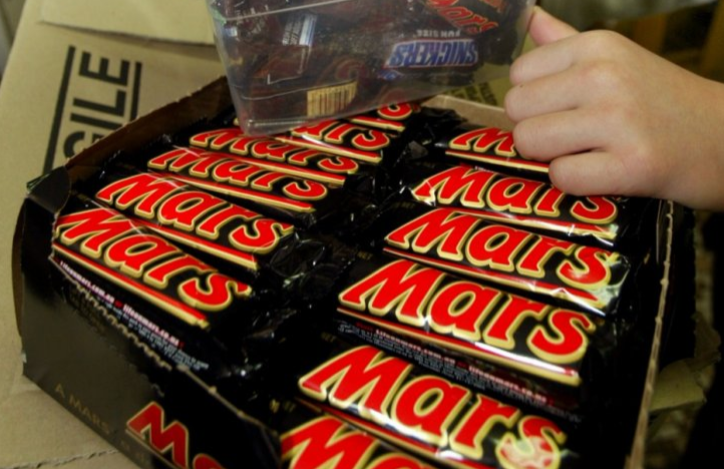 Mars has recalled several products – including Galaxy, Maltesers Teasers and Minstrels – in the UK and Ireland due to the "potential presence of salmonella".
The company says it has not received any complaints but determined the risk through "routine testing" of the ingredients used to make products now on the shelves.
Mars bars are not among the product lines that have been recalled.
A Mars Chocolate spokesperson said: "Through our routine testing, we have detected the potential presence of salmonella from the ingredients used to make our chocolate.
"If you have one of the products listed, you should not eat it.
"Please keep the product and contact our Consumer Care team to arrange return and reimbursement.
"No other brands or varieties of chocolate, pack formats, bar sizes or best before dates are affected."
UK consumers should call 0800 952 0084 or go to www.mars.co.uk/contact, while Irish customers should call 1890 812 315 or contact www.mars.ie/contact
The following products have been recalled: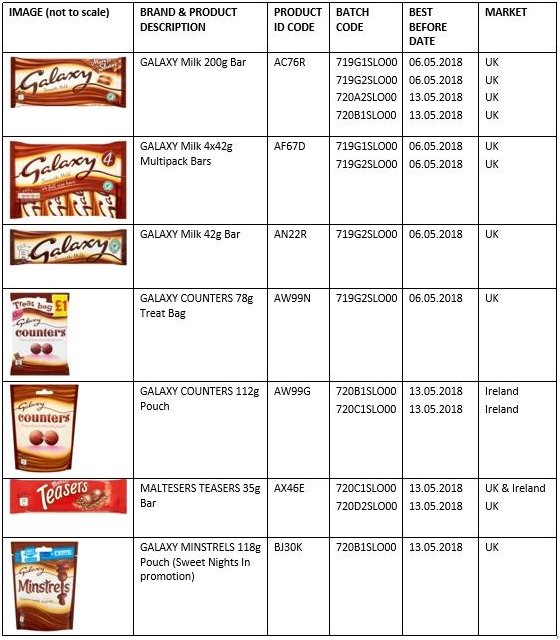 The American confectionary giant also manufactures pet food, and other food products. It made $33b (£25b) in annual sales in 2015.
The UK branch is based in Slough, in the south of England. The Irish headquarters are in Dublin.