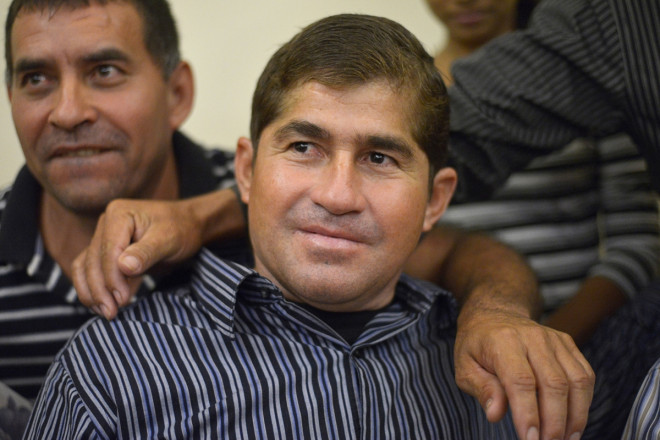 A fisherman who claims he survived more than a year alone at sea said he spoke to God every day and insisted that he did not eat his shipmate during the ordeal.
Addressing a press conference, Jose Salvador Alvarenga said his companion died just weeks in to the journey because he did not eat. Even though he was starving, Alvarenga claimed did not then consume the his late companion's flesh in order to stay alive.
The 37-year-old, who was rescued off the Marshall Islands, has faced scepticism about how he managed to last so long by eating only birds and fish and drinking turtle's blood.
Asked directly if he had cannibalised his shipmate, Alvarenga answered: "No. He died. He died... of hunger and thirst."
It is believed Alvarenga's boat was cast adrfit by a storm in the Pacific Ocean which set it off on a 6,200 mile-long journey from Mexico.
He said he always believed he would get through the experience alive and that he spoke every day to God throughout his time alone at sea.
Reuters reported he still struggled to answer questions from reporters during the press conference in El Salvador.
Alvarenga left a hospital in the city after receiving treatment for a week.
He said he would not go back to sea any time soon, having developed a fear of it following the ordeal.
"No. For the moment no," he replied when asked if he would resume his living.