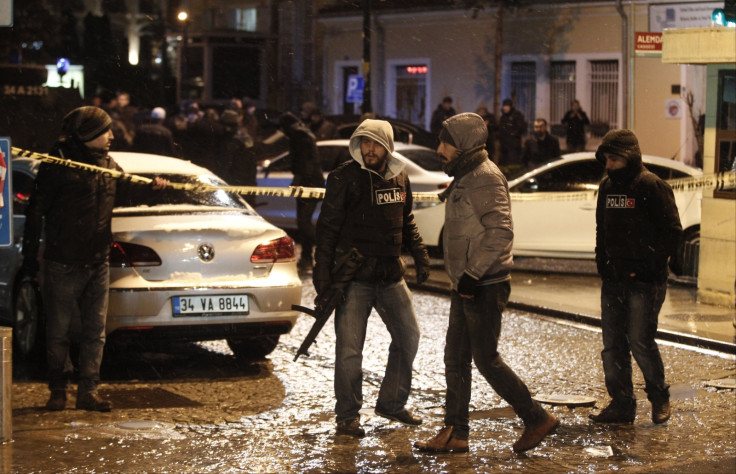 A Turkish Marxist group, which has been designated a terrorist organisation by the US and the European Union, has claimed responsibility for the suicide attack in Istanbul's tourist district of Sultanahmet that left the female bomber and a policeman dead.
The extremist Revolutionary People's Liberation Party/Front (DHKP/C) is a virulently anti-US and anti-Nato organisation that has waged a long-running war against the Turkish state and its security apparatus.
In a statement on its website, the group said that "our sacrificial fighter...carried out the sacrificial action on the tourist police department in Sultanahmet".
Sultanahmet is Turkey's most visited destination and comprises the historic sites of Aya Sofia and the Blue Mosque.
"It is the same state which shot Berkin Elvan and which protects the thief ministers," the statement continues, naming the suicide attacker as Elif Sultan Kalsen, a woman in her mid-20s.
The reference is to the 15-year-old boy who was wounded by a teargas canister shot by police during the anti-government protests which rocked Turkey in 2013, reportedly as he went out to buy bread. Elvan died on 11 March after 269 days of coma.
The statement also mentions the graft probe of December 2013 which implicated key ministers in the government of the then-prime minister Recep Tayyip Erdogan.
The banned Marxist group also claimed responsibility for a grenade attack on police near the prime minister's office in Istanbul last week.
Established in 1978 as Devrimci Sol or Dev Sol, a splinter faction of the Turkish People's Liberation Party/Front, the group has targeted Turkish security and military officials as well as US military contractors.
The group launched rockets at the US consulate in Istanbul in 1992 and killed a prominent Turkish businessman in early 1996. The first suicide bombings took place in 2001.
The most significant attack occurred in February 2013 at the US embassy in Ankara where a security guard was killed.