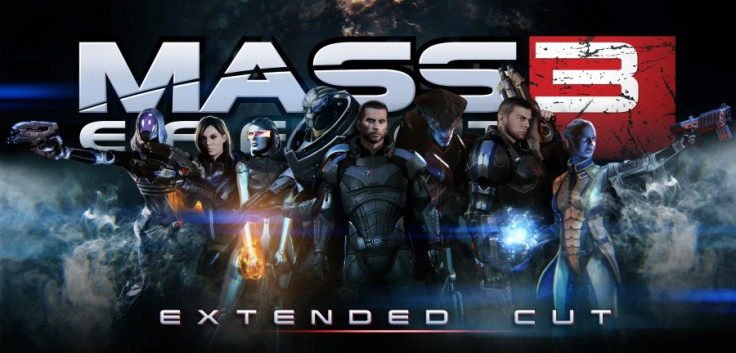 Much to the surprise of Mass Effect (ME) fans, Mass Effect 3: Extended Cut downloadable content (DLC) reveals more secrets buried within its code. Files pertaining to the upcoming DLC called "Leviathan" and its extensive script fragments have been discovered by fans on the BioWare Social Network (BSN).
Though, it seemed BioWare had done its part with the concluding DLC for the critically acclaimed trilogy, there is more content coming your way, according to Game producer Mike Gamble. His recent Twitter message hints about more DLC content coming for Mass Effect 3.
"Would now be a good time to talk about how we're doing more DLC in the future?" tweets Gamble, adding: "That was a trick question. We'll save the future DLC for future chats. Don't worry though ... there's much more."
SPOILERS
As always we advise readers to beware of the spoilers to follow, especially if they have not yet completed Mass Effect 3 with original ending. According to The Escapist, an enterprising member of the BioWare Social Network dug up a secret file containing text from dialogue not related to Extended Cut. The script pertains to a rogue Reaper called Leviathan that has been disbanded as a "traitor" for killing his own member and now playing a "defector" fighting against its own kind.
Shepard's mission starts with finding a missing scientist - Ann Brynson - trapped in a mining colony that's been indoctrinated by Leviathan for over 10 years. Leviathan made its maiden appearance in the Bring Down the Sky downloadable content for the Mass Effect first instalment, in which the Batarians accidentally awake the inactive Reaper and become indoctrinated. This incident comes to light only in the latter part of Mass Effect 3 if you managed to keep Balak alive (who recalls the earlier events in a flashback).
The leaked script also reveals that Reapers "did not fully exterminate their creators" despite the contradiction of Extended Cut - implying that they were disliked by the very first Reaper in existence. Nevertheless, there are more spoilers hidden in those scripts available from BioWare forums, if you are really that curious to know regardless of keeping the suspense alive.
How to Open Extended Cut Files to View the Hidden Content for Leviathan DLC [TUTORIAL]
1. Download and extract this file: svn.gib.me/builds/masseffect3/all-r89_b110.zip
2. Go to ME3 directoryBIOGameDLCDLC_CON_ENDCookedPCConsole and open Default.sfar with Gibbed.MassEffect
3.SFXArchiveUnpack.exe from the archive. Now, download Mass Effect 2 TLK Tool: social.bioware.com/project/3492/
4. Launch TLK Tool and open the file DLC_Shared_INT.tlk, which can be found in DefaultBIOGameDLCDLC_CON_ENDCookedPCConsole
Watch and enjoy all three intriguing endings for Mass Effect 3: Extended Cut below