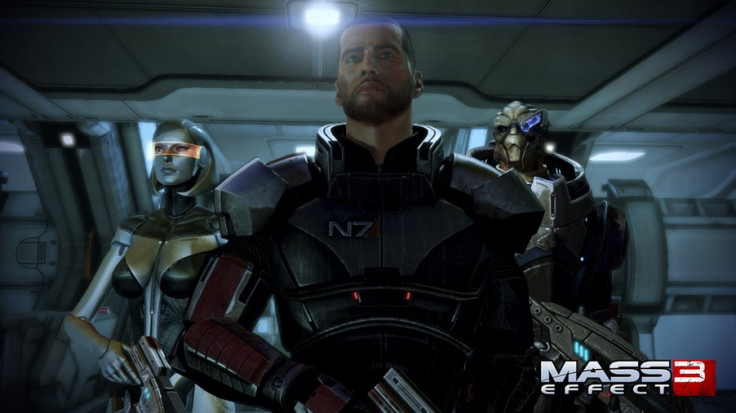 BioWare has dished out a double treat for Wii U users with the introduction of the trilogy's concluding instalment - Mass Effect 3, as the console's launch title. It is further bolstered with the addition of Wii U exclusive weapons and Dark Horse interactive comics. Users will get an opportunity to experience the Mass Effect 3 prequels in the form of interactive comic series with the choice of making decisions through dialog options.
Newcomers to BioWare's blockbuster sci-fi action game will benefit with Wii U's backstory elements and a thorough introduction to the Mass Effect franchise. Wii console fans will have more than one reason to cheer when the console finally releases globally this holiday season, as Nintendo has reportedly promised a reasonable price for the game console. Besides, the Wii U will come bundled with the most important Extended Cut DLC with the console version of Mass Effect 3 game for free.
In an exclusive interview with Gotgame, Melanie Faulknor, Mass Effect 3 Wii U's external producer reveals that the interactive comics series was bundled with the console to benefit newcomers who have no access to the earlier Mass Effect games.
"One of the things we've got for Mass Effect on Wii U is a Dark horse interactive comic that allows players to play through the first two games through comic screens, just like if you were reading a comic book," says Faulknor, adding:, "You play through the story and it will bring up conversation options that allow you to choose where you want to direct the story."
The best part of the interactive comics series is that it allows players to carry forward their experience and decisions into the Mass Effect 3 game similar to PC, Xbox and PS3 gamers who carry forward their saved profiles from the original Mass Effect to the final instalment.
In addition, a new deadly weapon is being gifted to Wii U players, which can kill multiple enemies up to eight with a single shot. This powerful weapon is called Ladon, which will be a Wii U exclusive offer and not available with any other gaming platform.
Among other key game features, the Wii players are offered a chance to get a preview of the enemies on each level map, besides locations earmarked for enemy grenade attacks. As The Verge notes, this feature will help players gain the upper-hand in the close quarter combat scenarios, as they will be mentally prepared before even physically arriving at the location (which will later display on television).
Another significant feature is that the button customisation capability has been extended. It will now support up to eight different powers that can be assigned to eight dedicated key controls. Well, greater customisation would mean better game handling and superior gaming experience.
"We didn't want to go too far out there and have features just for the sake of having features," asserts Faulknor, according to The Verge.