West Bengal Mass Sterilisation: Over 100 Women Dumped Unconscious in Field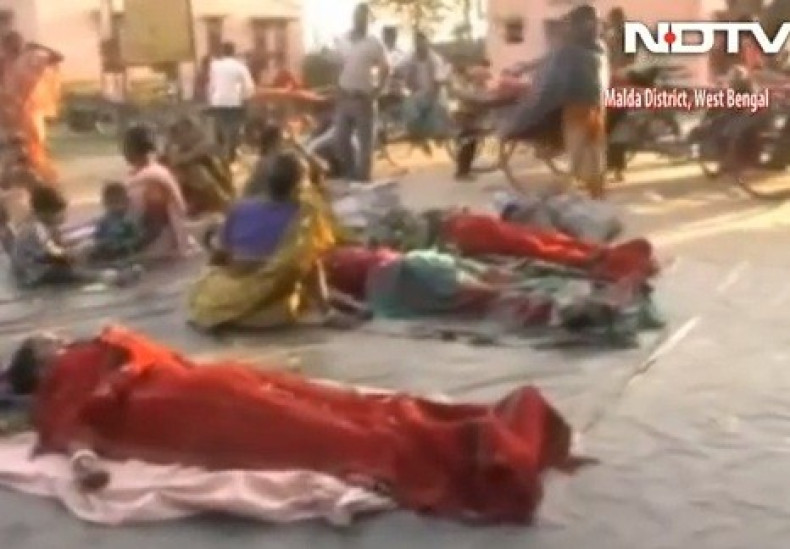 Over 100 women were left unconscious in a field in West Bengal, India, after a mass sterilisation was performed by two doctors.
A probe has now been ordered into the incident, which took place at the Manikchak Village Health Centre in the district of Malda.
After the surgery, women were dumped unconscious in an open field in unhygienic conditions because there were not enough beds for them.
The mass sterilisation was organised by Dr Joydeep Majumdar under the centre's National Rural Health Mission scheme.
Majumder and another doctor, Amal Krishna, performed the operations. They exceeded the amount of sterilisations they were allowed to perform by over 100 percent - rules state a doctor cannot perform more than 25 per day.
They also ignored the required three-hour observation period and asked helpers to move patients to a nearby field after they performed the surgery.
Asha Thakur, 37, was one of the women who underwent the surgery. She told the Mumbai Mirror: "The doctors were abusive and treated us like animals. All they were concerned with was to finish the operation as quickly as possible."
Demand monetary relief
Some of the women fainted from the pain, while others were sent home in rickshaws despite being in no condition to travel. In total, the hospital has 60 beds.
An investigation into the incident has been requested by district health officials. One worker told health.india.com: "The health centre did not have the basic infrastructure that is needed for such surgeries. We have asked for a report and also started investigation."
The National Human Rights Commission has also launched a complaint and issued a notice to the principal secretary of health in the Government of West Bengal and District Magistrate, Malda.
It alleges that over 100 women were sterilised without ensuring basic healthcare facilities.
"After surgery, the women were left in open outside the health centre for recuperation. Some of them were sent to their homes by rickshaws even without keeping them under a mandatory period of observation post surgery," the NHRC said.
"The complainant has demanded a high level of inquiry and action against the erring doctors to ensure that there is no repeat of such incidents. He has also demanded monetary relief to the victims of medical negligence."