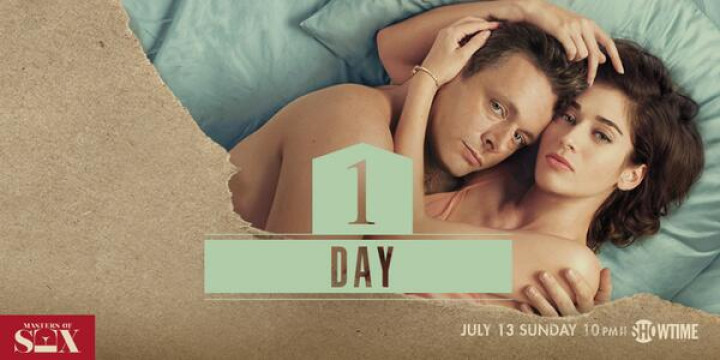 Showtime network's Masters of Sex returns for a second season on Sunday and will take a time jump during the middle of the season.
Dr William H Masters and Virginia E Johnson will return to their revolutionary research on sex and the couple will finally experience emotional and fulfilling sex in the critically acclaimed period drama.
The soon to premiere season of Masters of Sex will focus on Masters' life as he struggles to maintain a balance between his feelings towards Johnson and his duties towards his wife who delivers twins.
Season 2 promises to offer a heavy dose of erotica during the show's airing as Masters will do anything to continue his so called research. This is the only way he can keep Johnson as his research assistant and continue his affair.
The show will take a leap of two years to focus on a very different part of Masters' life. Show producer Michelle Ashford explained the time leap idea to Hollywood Reporter.
"I did know a little bit about where I wanted the series to end and that was in the beginning of 1961 so our series starts in the later part of 1958 and goes to the beginning of 1961. This is sort of an experiment, to be honest.
"Most shows, if they're going to move through history, will end a season and then come back and it will be later, and we will do that as well but I thought,what if you took one episode and show how it moves through time, and you see how time affects relationships?"
Masters of Sex Season 2 will have 12 episodes and the first is titled Parallax. The episode is written by Michelle Ashford and directed by Michael Apted.
Lizzy Caplan who plays the fan favourite character of Virginia Johnson told TV Line that the different track of the new season of Masters of Sex is 'blowing her mind.'
"I anticipated the shock of getting this job to have settled in at this point, but now doing Season 2, it's even more insane to me that I get to show up to work on this show every single day," Caplan told the website.
"We have to do a big time jump about halfway through the season, and hopefully that won't jar people too much, because the story that we're trying to tell is 30 years long, and we don't have the luxury of shooting it over 30 years," she added.
Masters of Sex Season 2 will premiere on Sunday night on Showtime.