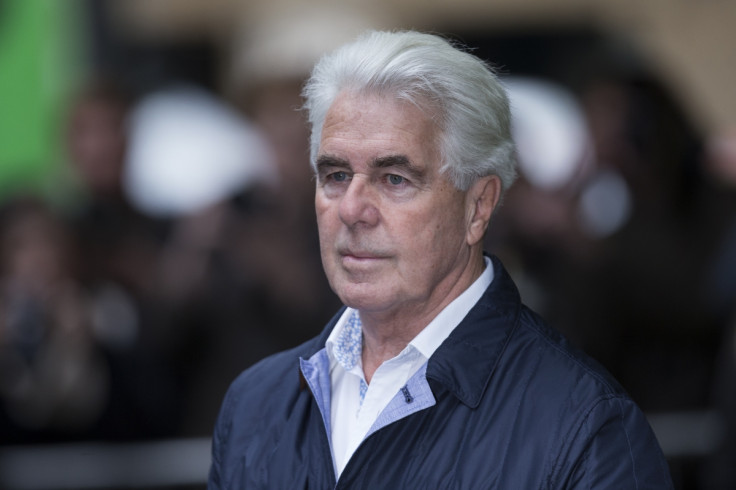 Max Clifford has died after collapsing in prison at the age of 74, the Ministry of Justice announced today.
The disgraced former celebrity publicist suffered a heart attack in August and had been seriously ill. He is reported to have died in hospital on Friday (8 December) following a cardiac arrest.
Clifford was serving an eight-year sentence at Littlehey Prison in Cambridgeshire for sex attacks carried out between 1977 and 1985 on four girls and women aged between 15 and 19.
Clifford - who catapulted the fame of some of the world's biggest stars including The Beatles, Muhammad Ali and Frank Sinatra - had also been battling financial woes in the lead up to his death.
He was forced to declare himself bankrupt earlier this year and owed approximately £4.5m to unsecured creditors and £3m to secured creditors.
He was jailed for eight years in May 2014 as the first defendant to be put behind bars from Operation Yewtree.
Before his death, his daughter Louise Clifford told the Mail on Sunday that her father first collapsed while cleaning his cell.
She said: "It was just too much," she said.
Ms Clifford said that her father had been ill for some time with heart problems, continuing: "It with great personal sadness that I must announce that my father Max Clifford passed away in the early hours of Sunday morning.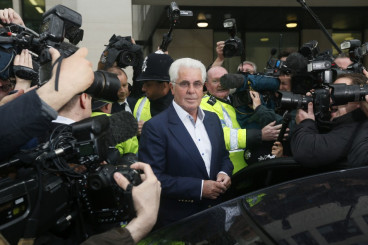 "He was hugely loved by the many people in his life for the compassionate, kind, funny man that he was.
"Myself and his legal team lead by Sarah Forshaw QC will continue to pursue his appeal hearing and get him the justice he was denied in life."
Clifford lived a celebrity lifestyle at his peak, earning approximately £2.5m a year which helped him buy two mansions in Surrey, one of which was valued at £3.5m
Another four women who claimed to have been sexually harassed by Clifford were awarded compensation in April after Clifford failed to send a representative to the hearing.
Kim Harrison, the lawyer representing the women, previously said: ''Mr Clifford agreed a settlement with our first client of his own volition. That was not the action of a man protesting his innocence.
''The disdain he is treating victims with is a further insult from the man who refuses to face up to the impact he has had on the victims' lives.''
A spokesman for the MOJ said: "As with all deaths in custody, there will be an investigation by the independent Prisons and Probation Ombudsman.
"Our condolences are with Mr Clifford's family at this difficult time."