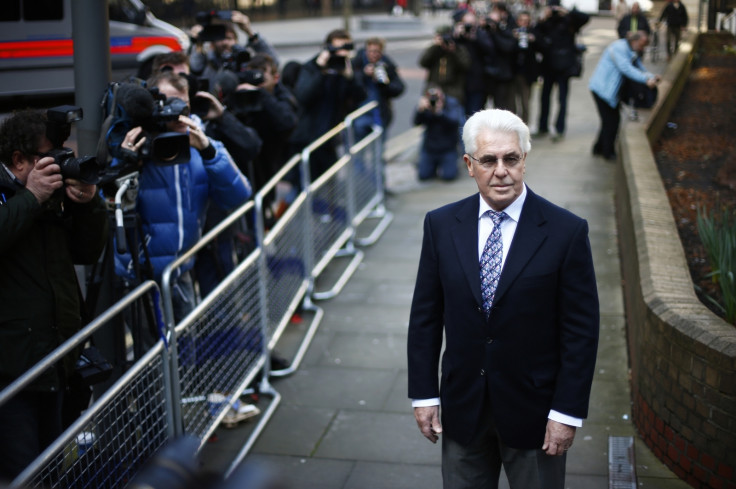 Transgender inmates at a Cambridgeshire prison will be able to pick out women's clothes at pop-up shops while serving their sentences.
Bosses at HMP Littlehey – where former publicist Max Clifford is serving eight years for a series of assaults against teenagers – plans to open the shops in an effort to let inmates serve sentences "in gender".
The prison, which holds 1,200 male sex offenders, will offer its 11 transgender convicts the chance to buy dresses, skirts, blouses, bras, knickers and make-up.
The jail's equalities governor organised the pop-up shops so prisoners awaiting sex-change operations and hormone treatment can prepare while in prison.
A report out by watchdog Independent Monitoring Board (IMB) last week said an "increased effort" was being made with this "small but demanding" group to ensure they could get suitable clothes.
All the 11 inmates are on the 'Transgender Pathway', which includes surgery and hormone treatment.
A spokesman for the Prison Service told the Daily Mail anyone applying to be on the pathway would be "assessed by a range of healthcare professionals".
The IMB added that 42% of the inmates at the prison are over 50 years old, adding that it suffered ten deaths in custody over the past year, the fourth highest death rate in a prison in the country.
But it said all of these deaths were from natural causes "reflecting the older prisoner population".
The watchdog added: "The prison is working well with local hospitals, hospices and Cambridgeshire County Council to provide decent and dignified health and care."
Former PR guru Clifford, 74, has been held at the prison since 2014, when he was found guilty of eight indecent assaults on four girls and women aged 14 to 19. He is currently appealing against his convictions.