Maximo Park frontman Paul Smith believes artists like Beyonce should have the right to discuss politics without being attacked by critics.
Inspired by recent world events such as Brexit and Donald Trump's polarising presidency, the rock band tackle politics full-throttle on their forthcoming album Risk To Exist. A music video for the title track features distressing scenes of the migrant crisis with proceeds going to the charity Migrant Offshore Aid Station (MOAS).
Referencing the backlash which Match Of The Day pundit, Gary Lineker, received for his comments on the refugee crisis and criticism singer Beyonce experienced over her politically-charged track Formation, Maximo Park's Smith, 38, told IBTimes UK: "You read a lot about what Gary Lineker thinks and people attacking him in newspaper.
"It's just somebody expressing an opinion and you either agree with it or you don't, but there's no point in asking for him to be sacked. Things get blown out of proportion and people need to be realistic about things."
Smith continued: "Someone like Beyonce who's got millions of people who listen to what she says – if she wants to talk about something that she cares about, fair enough. Have a listen and you might disagree but there's no point in being infuriated by it, it's just one person's opinion. Perhaps we shouldn't give it so much attention but if that's the way the world works then that's the way it works."
Maximo Park's fourth studio album, The National Health, loosely addressed social injustice issues but Risk To Exist takes it on directly with tracks like What Did We Do To Deserve This and Get High (No I Don't) brazenly challenging the UK government. Explaining their bold stance, Smith said: "I feel a responsibility to talk about the world. I wouldn't say that everybody should do that if they're making music, you've got to follow your own path."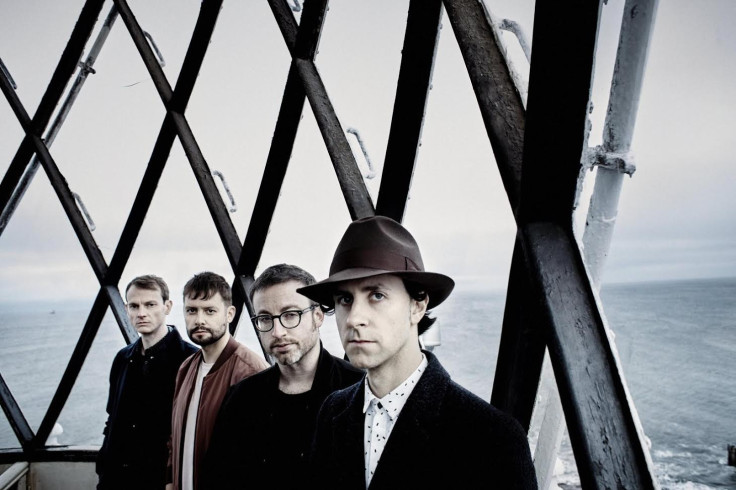 Smith continued: "On this record, there's positivity there but our music tells it like it is. It's quite heart-on-sleeve and those elements have to be in there for it to be us. It felt like we had to do it because that's the way we are and we always want the music to have an edge to it even though it's melodic and poppy. That's what makes us sit where we do in the musical spectrum."
Maximo Park's sixth studio album Risk To Exist is set for release on 21 April.