Massive Mayan Frieze Discovered in Guatemala [PHOTOS]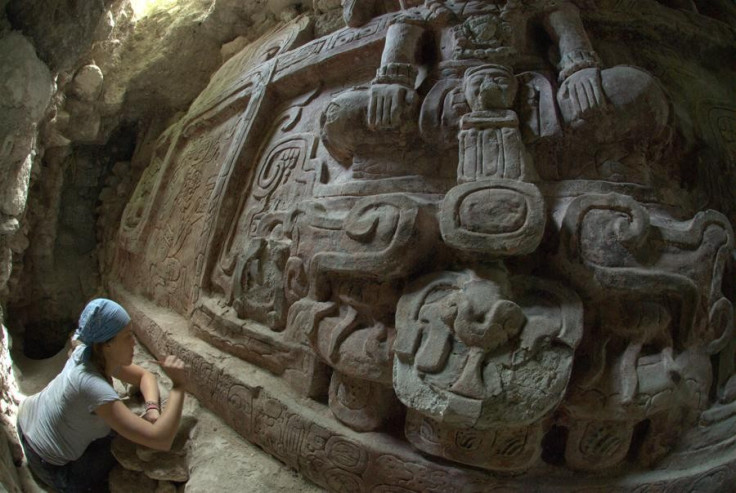 Archaeologists have unearthed a Mayan frieze in Guatemala in what has been described as the "most spectacular" frieze of the Mesoamerican Civilization ever discovered in the region.
The frieze was found in July at the pre-Columbian Maya archaeological site of Holmul, located in the northeast region of Peten in north Guatemala, the Ministry of Culture and Sports of Guatemala revealed in a statement.
Guatemalan archaeologist Francisco Estrada-Belli and his team had been working at the site to find clue to a Mayan tomb found last year, when excavation revealed a massive frieze, richly decorated with images of gods, near the tomb.
"This is an extraordinary finding that occurs only once in the life of an archaeologist," Estrada-Belli said. "It's a great work of art that also gives us a lot of information on the role and significance of the building, which was the focus of our research. We were hoping to find some clues about why this building and its burial but something goes beyond any expectation."
The stucco frieze is eight metres long and two metres high and carries images of three ancient Mayan gods or rulers adorned with ornaments of quetzal feathers and jade. The figures are sitting on monsters heads and inscriptions at the base of frieze depict their names.
According to Alex Tokovinine, an epigraphist Harvard University and contributor to the research project, the dedicatory text on the frieze denotes an important phase in the Classic period (AD 250–900) of the Maya civilisation particularly related to the ancient Mayan cities of Tikal, Naranjo and Holmul, where the discovery has been made.
"This text tells us in a very explicit way that Naranjo directly intervened to establish a dynasty in a centre like Holmul, so close to Tikal (35 km), during the initial phase of a time of conflicts with Tikal, in the sixth and seventh century AD," Tokovinine said.
The central figure on the frieze was possibly a local Holmul ruler called Yopaat Och Chan and it's likely that the tomb excavated last year at the frieze's site belonged to him, he added. Estrada-Belli and his team found the burial having remains of an individual, a wooden mask and 28 ceramic vessels that hinted at the tomb's imperial connections.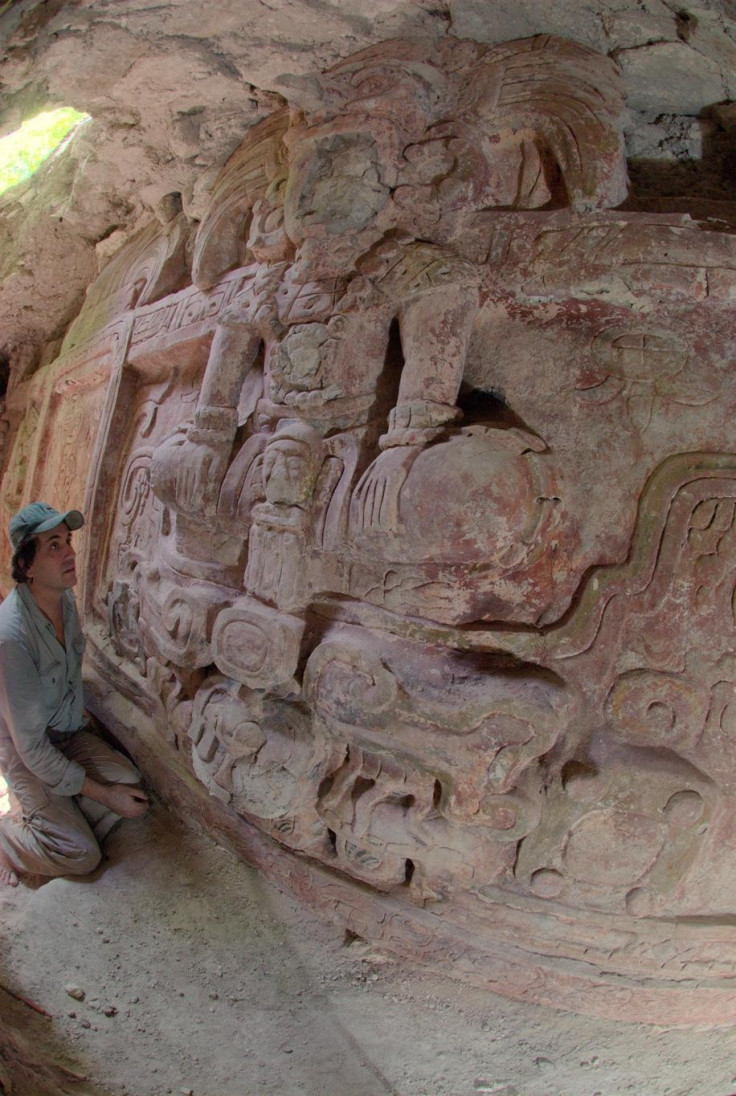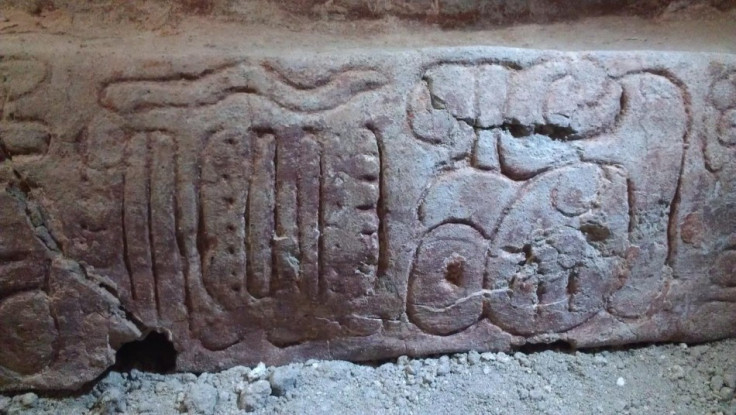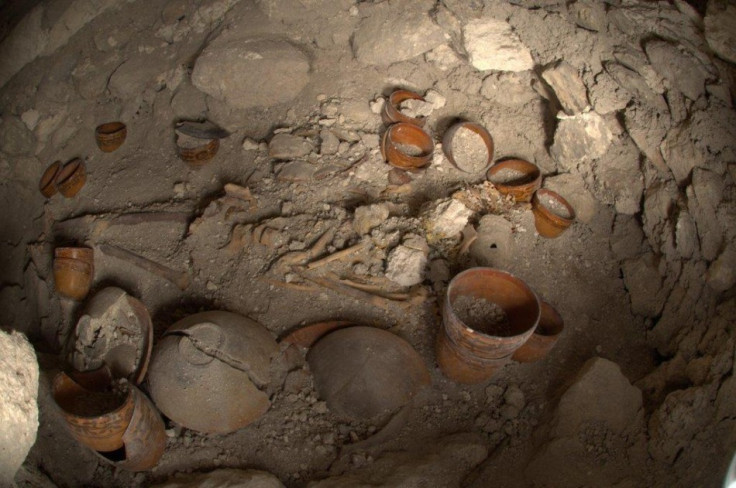 © Copyright IBTimes 2023. All rights reserved.