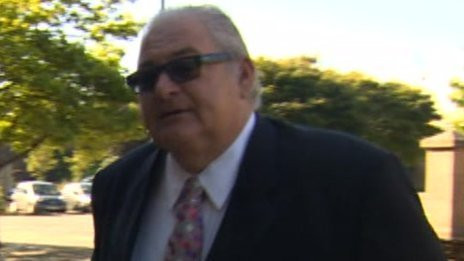 A renowned concert pianist on trial for carrying out a string of sexual offences against pupils under the age of 16 told the jury he kept a legal stash of gay porn DVDs at his home.
John Briggs, 65, of Little Lane, East Morton, who received an MBE ten years ago for his sea cadet work, has pleaded not guilty to nine counts of indecent assault and one of indecency with a child, which are said to have take place over a period of 25 years.
Two of the alleged victims were boys he taught piano to at his home and the others were members of Keighley Sea Cadets, where Briggs was president, Bradford Crown Court heard.
Briggs, who has been married for nearly 25 years, denies molesting any of the alleged victims aged 10 to 15 between 1969 and 1993 – saying the victims had concocted the allegations as part of a hate campaign against him.
But he admitted in court to having homosexual tendencies, which his wife knew about.
The jury were also told how police seized a legal DVD collection of gay pornography from his home. Briggs dismissed the collection as a very small part of his life, which he watched only occasionally as he was afraid of Aids.
Briggs told the jury his motto was 'look, don't touch'.
His barrister Nicholas Askins asked him: "Can you suggest any reason why these various individuals might say things about you which aren't true?"
"No I can't," Briggs said.
He said only one sea cadet had visited his home and he arrived unexpectedly. He said his mother, secretary and a cleaner were there at the time and the boy left after they had chatted.
The trial continues.