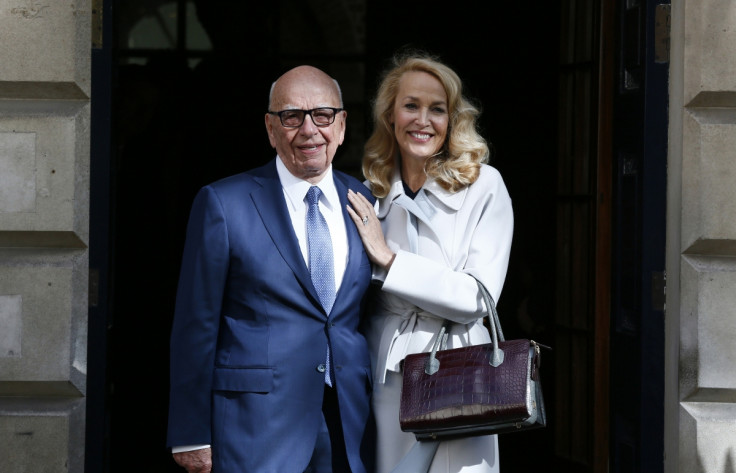 Media mogul Rupert Murdoch has married actress and model Jerry Hall in London. The couple are said to have married during a ceremony at Spencer House on Friday 4 March.
The wedding marks the fourth marriage for 84-year-old Murdoch, who split up with his third wife Wendi Deng in 2013. The newly wed couple are due to hold a private celebration ceremony on 5 March at St Bride's Church in Fleet Street, which has been dubbed the "spiritual home of the media".
A spokesperson for Murdoch said that the couple were "thrilled to be getting married and excited about their future". Their relationship began in summer 2015 and they announced their engagement in The Times newspaper in January. Australian-born Murdoch, who now has US citizenship, owns News UK, which prints The Sun and The Times.
Murdoch has a total of six children, one with his first wife (Patricia Booker), three with his second wife (Anna Maria Torv) and two with Deng. Murdoch married the Chinese-born vice-president of his STAR TV in 1999, only 17 days after divorcing his second wife. The media mogul is also a grandfather to 13 grandchildren.
Murdoch's new wife, 59-year-old Hall, has never been married but used to live with singer Mick Jagger for a number of years (their Balinese wedding wasn't legally binding). She has four children with the star but the couple split up in 1999 with Hall citing Jagger's infidelity. They used to live together in a home in Richmond Hill in London.