Mediterranean boat migrants' perilous odyssey ends in UK, Germany and Scandinavia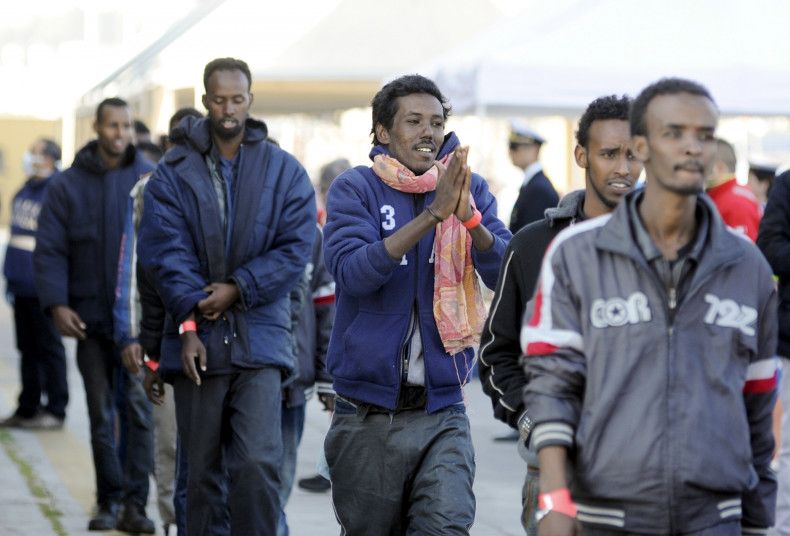 An overwhelming majority of migrants who reach Italy's southern coast after a perilous trip across the Mediterranean slip away from reception centres almost as soon as they arrive and head towards northern Europe, charity officials have said.
Italian authorities are struggling to cope with the numbers of arrivals boosted by the crumbling security situation in Libya and spring's milder weather conditions.
According to EU migration officials, over the last five days more than 7,000 migrants have been plucked from Mediterranean waters by rescue services, including 1169 immigrant that were disembarked in Sicily's provincial capital of Palermo on Monday.
Some 450 of them were sent to three local reception centres run by Caritas but two days later there were only 35 left, a spokesperson for the Roman Catholic charity told IBTimes UK.
"They wanted to reach northern Italy and Milan to then travel to other destinations in Northern Europe," the spokesperson said.
The charity officials said that despite them offering accommodation and food most want to leave as soon as possible, some claiming to have contacts waiting for them elsewhere in Europe.
"For them Sicily is just a gateway to Europe, they don't want to ask for asylum here. They ask straightaway to go to the train station," the spokesperson said adding that the declared preferred destination were usually Germany, Scandinavian countries and Great Britain.
The official spoke as IBTimes UK revealed another 1,150 asylum seekers have left the Libyan coast last night and are shortly expected to arrive in Italy.
Once the smugglers boats are intercepted by the coast guard the migrants are brought to a number of so-called first aid and welcome centres run by Italian authorities.
There they are registered and provided medical assistance and then transferred to a number of reception centres across the Italian peninsula, including some ran by charities.
Only some centres, in particular those dedicated to host minors travelling alone or to illegal immigrants eligible for repatriation are closely monitored by authorities. In between transfers many migrants flee to chase their dreamland.
Last year, more than 280,000 people arrived in Europe, mostly through Libya from Syria, Eritrea and Somalia.
In March, the European Union's border agency chief has warned that up to one million migrants are expected to make the same journey in 2015.
The influx has fuelled far-right xenophobic rhetoric across Europe. In Italy, the anti-immigration Northern League party recently called for city mayors to refuse to host reception centres and vowing to size dedicated structures in protest.