The world is still reeling after the latest Mediterranean tragedy, in which up to 900 people fleeing countries devastated by war, corruption, extremism and poverty died at sea as they tried to reach Europe.
The migrant crisis sheds light, once again, on illegal immigration and the problem of people smuggling. Latest estimates suggest that since the beginning of 2015, more than 31,500 migrants have reached Europe from north Africa. The majority of crossings were made between the gap of North Africa and the Italian island of Lampedusa.
Following the latest deaths at sea, the European Union held an emergency meeting in Brussels, which saw member states vow to step up efforts and resume operations to prevent further drownings and capture people smugglers.
As migrant survivors tell of the brutality of smugglers as well as the inhumane conditions of their journeys, an investigation by IBTimes UK looks at what lies behind illegal immigration and the complex organised crime that runs it.
According to mafia expert and author Corrado de Rosa, there is a strong link between immigration, human smuggling and the Italian mafia.
Speaking to IBTimes UK, he said: "Immigration is a gold mine for Italian mafia bosses who are behind human smuggling since the very moment the departure of migrants is arranged."
De Rosa explained that the involvement of mafia is not limited to people smuggling, but also concerns human trafficking, meaning that migrants and asylum seekers are exploited even after they reach Italy.
"Mafia becomes a sort of 'employment agency' for migrants. Once they reach Italy, they are offered lousy salaries and inhumane accommodations. If they want to travel to other European countries, mafia – upon payment – organises their journey."
Referring to a wiretapping operation that led to the arrest of some mafia members in Rome last year, De Rosa said: "The wiretapping showed beyond any doubt that the Sicilian mafia Cosa Nostra has been dealing with migration centres in Italy for a long time. Investigations showed that there was a relationship between Sicilian clans and people traffickers."
The alleged involvement of the mafia in immigration centres was also claimed by the senator of Movimento 5 Stelle (Five Star Movement) party Mario Giarrusso, who said during an interview with TV programme Lo Schiaffo that millions of euros for immigration centres were given by the Ministry of Internal Affairs "without any control" to people and bodies "who smelled of mafia".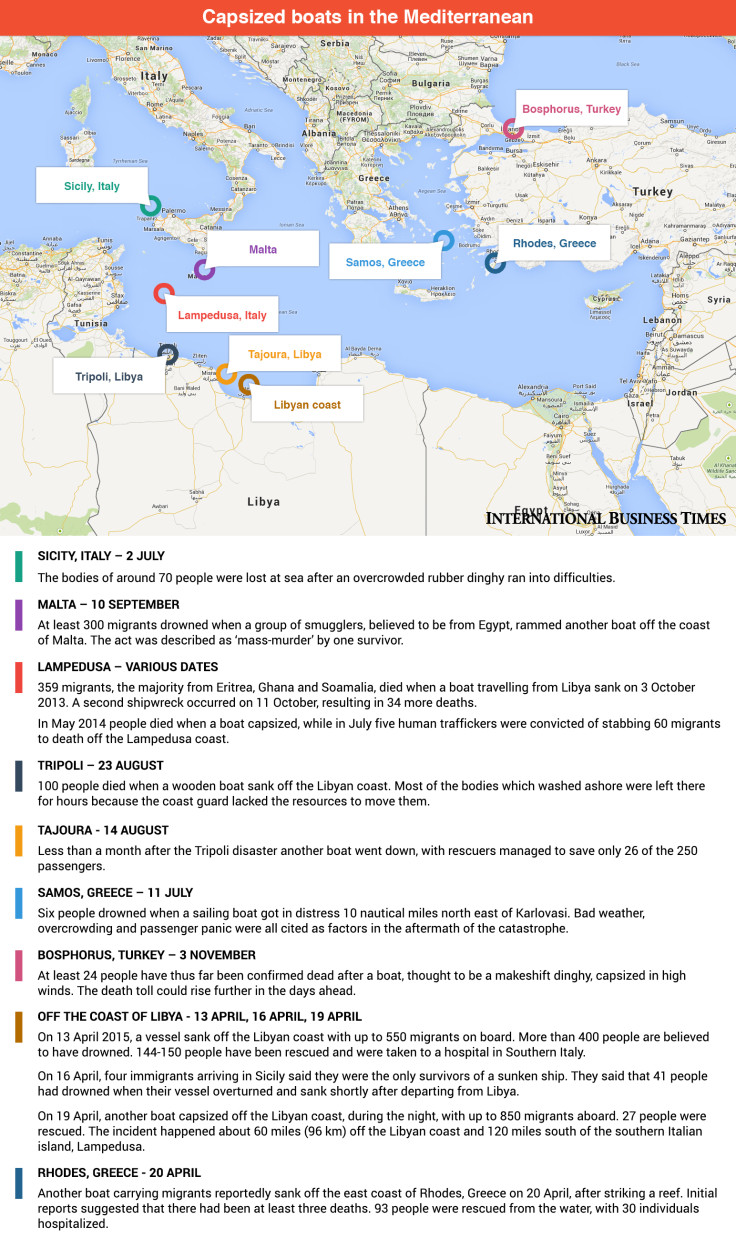 Human smuggling arranged internationally via Skype and Whatsapp
"A few days ago, the public prosecutor office in Catania, Sicily, warned that there is an international criminal network with bases in central Africa, Libya, Sicily, Lazio and Lombardy," De Rosa said.
"The Italian cells deal with receiving the migrants. Inside this net, people communicate rapidly via Skype or Whatsapp and use illegal systems to quickly transfer money."
De Rosa also said that people smugglers are often part of a much bigger scenario and illegal immigration bosses live in countries such as Libya, Egypt, Syria, Pakistan and Turkey and are hard to catch.
Several anti-mafia NGOs have often warned that the organised crime behind immigration is composed by groups from all over the world.
Rosanna Paradiso, president of the Italy-based NGO Tampep which promotes the human and civil rights of migrants and migrant sex workers, said that the link between international mafia and people smuggling and trafficking is not a new phenomenon.
"At the beginning of 1990s, there were already reports speaking about cooperation among 'border mafias'. That's why when we speak about organised crime behind illegal immigration, we need to speak about European mafia, rather than Italian mafia," she told IBTimes UK.
"The first migrants who were arriving in Italy from eastern Europe, spoke about a sort of 'migration platform' in Cyprus where migrants were gathered and then sent to other countries. Women from Moldavia told us that migrants were put in the hands of different mafia groups – from countries such as Albania, Bulgaria or Italy – depending on the borders they had to cross."
Paradiso also explained that in the southern Italian region of Calabria, the arrivals of migrants by boat have doubled since 2014. According to investigation by the Ministry of Justice's Direzione Nazionale Antimafia, this is due to a "strong bond" between Calabrian mafia 'Ndrangheta and Turkish mafia, which smuggled Syrian, Pakistani, Bengali and Afghans migrants to Europe – not only by overcrowded boats, but luxurious yachts.
She added that investigations led also to the discovery that Sicilian mafia has a strong links with Colombian organised crime.
Paradiso also spoke about what she called the "invisible mafia" that results in the corruption of embassies. "It has been confirmed by investigations and also people and institutions that found the courage to speak out," she said. "Some embassies often oppose legal migration and don't provide accurate information about passports, visas and what people have to do to legally move to another country."
Mafias are like a mutant virus
Salvatore Calleri, president of anti-mafia Antonino Caponnetto foundation, told IBTimes UK that some European countries are not dealing with the problem of international mafia.
"Human smuggling and trafficking occur all over Europe, however some countries are not used to dealing with organised crimes, with the exception of France, Serbia and San Marino that have made some steps towards tackling the problem," he said. "Germany, Switzerland and Spain are also becoming more aware of the presence of this phenomenon in their countries.
"In order to tackle the problem, we must observe what happens and be a step ahead of the mafia. For example, while we focus on the problem of migrants who die in the Mediterranean, we must not forget that the majority of people are smuggled via ground vehicles. Another thing to consider is possible links between mafias and extremists in Libya, Syria and Iraq.
"Mafias are like a mutant virus and we must be hard with them because they bring us back to the medieval era. Human smuggling and trafficking are horrendous crimes that we cannot tolerate."
According to Mirta Da Pra Pocchiesa, head of the prostitution and human smuggling project at Gruppo Abele which strives to guarantee the recognition of social justice, illegal immigration can be tackled if people stop simplifying concepts.
"We cannot just accuse human smugglers, because they are simply puppets manipulated by people who wear suits and who are a big part of corruption. We must go beyond the simple human smuggler and start asking ourselves why migrants come here. Why are their countries so impoverished? Who is to blame?"
"The EU has created good directives that help countries deal with immigration, but I am disappointed with the way Italy implemented such directives," she continued. "We are still missing important parts. I hope that following the latest migrant tragedy, the government will involve competent people.
"Lastly, I think we should focus on welcoming and integrating people as we cannot leave them alone. Their presence also represents a valuable resource for Italy, a country affected by the economic crisis.
"We have the tools, we only need politicians able to use them."