Mediterranean migrant crisis: Sub-Saharan migrants arrive in Italy after Libyan hell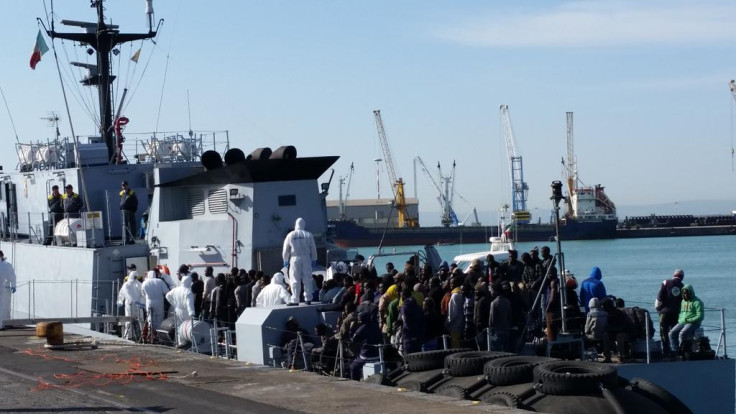 An Italian boat with 220 rescued sub-Saharan migrants, including four pregnant women, has arrived at the Catania port on 23 April as EU leaders were to hold an emergency summit on the Mediterranean refugee crisis.
The migrants were travelling in two dinghies that were described as in "terrible conditions" 40 miles off Libya when Italian authorities rescued them.
"Libya is hell on earth for these migrants," Flavio Di Giacomo, International Organization for Migration spokesman, told IBTimes UK. "As soon as they arrive in Libya from Senegal, Mali and Nigeria they get beaten and robbed. Then, they are locked in the detention centre and held in terrible conditions. They never expect such level of violence."
Save the Children confirmed to IBTimes UK that six women – four of them pregnant – were on the boat. There were also several youths aged 16 to 17 years old.
After the disembarking operation ended, an African cultural mediator who has been living in Italy for 15 years went on a tirade against European leaders for leaving Italy alone in the rescue operation of migrants in the Mediterranean.
"These are people, not animals. I call on Europe to help Italy. Italy can't make it alone in the rescue of migrants," the man, named Moussanbai, told the media in French.
"Europe is not El Dorado anymore. I am an example of integration, but Italy needs help from the EU," he said.
© Copyright IBTimes 2023. All rights reserved.