A surge in the number of migrants attempting to cross the Mediterranean is putting a severe strain on the holding centre on the southern Sicilian island of Lampedusa. Thousands of people fleeing turmoil in Africa have ended up in a small shelter meant for 250 people.
Italy's regional authorities are growing more frustrated as the ability to house new arrivals becomes increasingly difficult.
Rescue services are trying to spread the arrivals between different areas of southern Italy but there are growing concerns space to hold the migrants will soon run out.
Getty Images photographer Dan Kitwood travelled to Lampedusa to photograph and talk to some of the recent arrivals.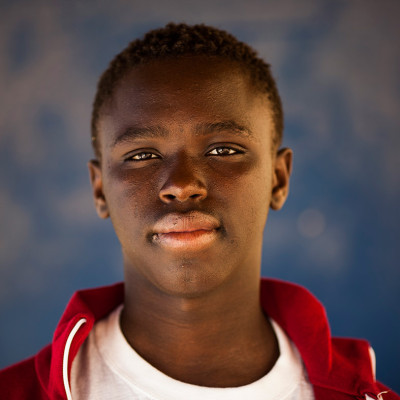 Italy said that as many as 5,000 migrants a week could arrive from North African ports in the next five months, unless something is done. The figures published by the newspaper Il Messaggero stated that as many as 200,000 could arrive by the end of this year.
Arrivals of migrants usually spike in the spring and summer months when the weather is better. With so many migrants arriving at once, many of the latest arrivals are taken to other shelters on the Italian mainland, including in the north.
Migrants can spend months in holding centres such as the one at Lampedusa, waiting to see if their applications for asylum have been approved.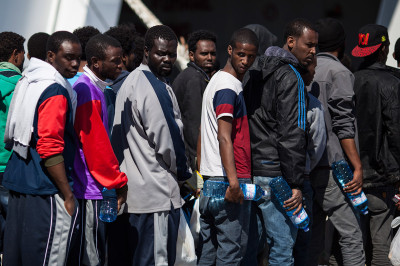 The rise in migrants in the Mediterranean this year is largely the result of political instability in Somalia and Eritrea and the recent breakdown of order in Libya, in addition to the civil war in Syria.
Libya's lawless state, following the toppling of former leader Muammar Gaddafi in 2011, has left criminal gangs of migrant smugglers free to send a stream of boats carrying desperate migrants from Africa and the Middle East.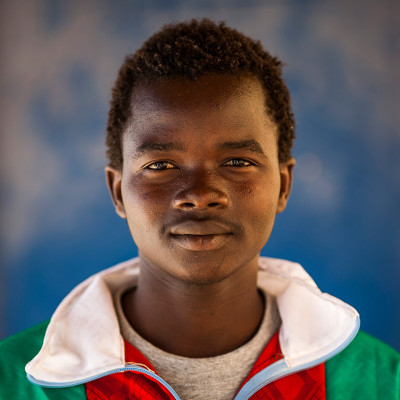 The European Union has doubled the emergency aid to frontline member states Italy, Greece and Malta which have to deal with the massive influx of migrants coming across the Mediterranean to €50m (£35.8m, $54m) a year.
The funds can be used for reception centres, medical aid or additional staff dealing with the influx. At a recent summit, leaders also agreed to triple funding for the EU's border operation patrolling the Mediterranean.