It is quite plausible that you may have never heard of Dassault Systèmes (DS), but the chances of your never having been on an plane or automobile or a piece of infrastructure that hasn't been designed using the company's platforms, are quite remote.
The Euronext Paris-listed company is a world leader in 3D design software, 3D digital mock-up and product lifecycle management (PLM) solutions, with a client portfolio stretching from the aviation to the automotive sectors, and from life sciences to heavy industries.
Speaking exclusively to IBTimes UK, the company's exuberant chief executive officer, Bernard Charles, says its clients view his team as catalysts for change and enablers of accuracy, sustainability and progress.
"DS' product portfolio has advanced through the decades, but our core offering – based on a simple premise – has not changed; we say if you are building something of a complex shape, it is very difficult to do it on a flat piece of paper, why not try 3D.
"Many people assume we are a software company. Yes we are; we do use software to deliver something. However, at the very heart of everything we do are mathematics and science."
Charles' own career history and that of DS are intertwined. The man, who became its CEO in 1995, arrived on the scene in 1983, barely two years after the company's incorporation.
In the Computer-Aided design (CAD) community, Charles is widely credited as DS' chief propagator of digital mock-ups; complete virtual 3D models of physical products that initially replaced physical prototypes, and in less than a decade were imbued in PLM solutions, or concepts for the digital mock-up of the entire lifecycle of a product.
Success has followed in leaps and bounds, and corporate growth has come via a healthy mix of organic growth, strategic acquisitions and expansion in emerging markets. DS recently reported a Q1 2017 revenue of €766m (£659m), up 8% on an annualised basis, and above the top end of market guidance by 2%. Cash flow from operations rose a respectable 12% over the stated period to €348m.
"But back in 1980s we had a small team of 15 people; a new age start-up of the era. We applied mathematics and computing initially to what is known as the aerodynamic of an aeroplane, and created small mock-ups for testing in a wind tunnel.
"With CAD in its infancy, we visited potential clients and pitched to them that everything which is not flat like the body of a car, or an airplane, is designed better on our solutions."
That phone call from crazy Alan
The company soon moved beyond its initial backer Avions Marcel Dassault and signed minor contracts with the likes of BMW and Honda. "However, we needed someone crazy enough to put faith in our design platform and use the representations to aid in the process of ultimately building something."
Charles recalls 1986 vividly; the year that crazy enthusiast he sought came along. "I mentioned in passing over a meeting with a Boeing executive that I would like to do an entire aeroplane, and thought nothing of it among the many pitches we make."
One evening Charles' phone rang and on the other end was then CEO of Boeing Alan Mulally; the US industry captain widely credited with turning around the fortunes of the Ford Motor Company. "We'd like you to work on Boeing 747's latest proposed variant the 747-400 Alan said."
DS lapped up the challenge. "Well into the contract, one day Alan called me and said Boeing were trying to build the aircraft, but our CAD concepts and their end objective was not matching in dimension. In a panic I flew to Seattle, looked at our sums and noticed we aren't wrong."
Boeing engineers came to the realisation that the 747s they were building for 20 years were not conforming with the drawings. "Our CAD platform was right. All archived mylars (polymer models) do not represent the aeroplane that was flying. And that's where it was so much of a shock, and recognition of the potential of what we brought to the table.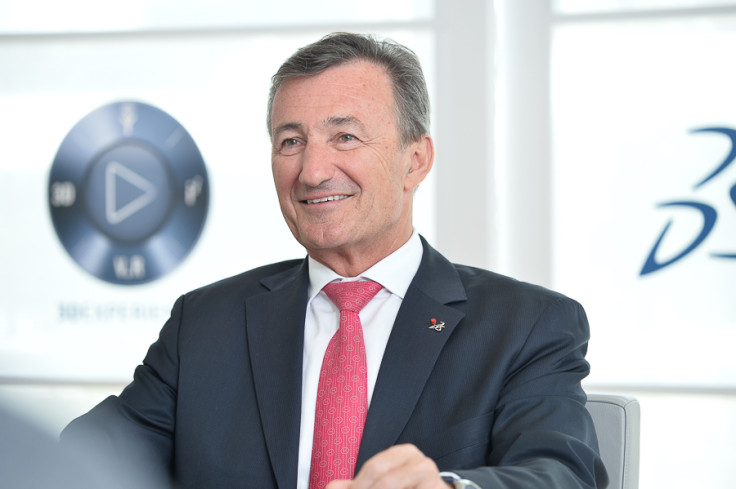 "So when the aircraft maker decided to make its next generation aircraft in 1989; its most successful aeroplane ever – the 777 – it was designed fully with our CAD solutions without physical prototyping.
"I always look at what we do from the eyes of our customers. If you look back, most of the aeroplanes that fly today are designed, validated and produced using our software. They are safer, more aerodynamically astute, built with sustainable materials and more sustainably. So it's really a social contribution through a new level of engineering capabilities."
The rest is history, as the company's client portfolio burgeoned following an endorsement by Boeing. Automakers and heavy industries of all shapes and stripes queued up. For the DS boss, the most heart-warming thing he gained was the Mulally-Charles friendship of over three decades and counting.
"You cannot assign a value to friendships and family which are very important to me, along with enjoying my work," says the father of five children, and grandfather of six, who discover and share his world.
3D: A thing of beauty
For Charles, 3D has limitless possibilities. "Why should we force human beings to put a complex shape on a flat piece of paper, when it can be done in 3D. Why do a physical prototype when we could do digital prototyping?
"The beauty of 3D is holistic; it's very close to our real life and powers the imagination. You have Disney and Pixar for firing up imagination on stories and fairy tales in 3D. We channel imagination for things and concepts which mankind can transfer to reality – a vehicle for imagining solutions for things that have never been done before, to shape them in the virtual world, and ultimately come up with a concept that does work and turn it into reality.
"This also helps to improve and perfect how we are going to produce it in a plant. To the uninitiated, our PLM is an information management system that can integrate data, processes, business systems, and ultimately help rethink the economy from a 'product centric' to an 'experience centric' viewpoint.
"Afterall, the value is in the usage; 3D helps achieve this objective. As a scientist and engineer, I can tell you 3D helps in achieving that objective with the lowest possible impact on the planet and the possibilities are unlimited."
DS' client portfolio currently extends to life sciences and it partakes in 3D modelling and solutions to assist with complex surgical procedures.
"Medical science, heart surgery and research on 'what-if' 3D mock-ups are a huge part of our corporate DNA. Our solutions have been endorsed, among others, by the US Food and Drug Administration, and recommended to all US research labs. That's an incredible endorsement – instead of us chasing an application, the regulator went ahead of us and backed our core life science offerings."
Populism versus the new economy
The world has already seen Brexit, a Trump presidency in the US, and the rise of populism and far right movements in European countries including Austria, France, Italy and the Netherlands. With the global economy on the cusp of profound change, the consequences for the future are significant.
Charles says reskilling the global workforce and revisiting existing fiscal rules is imperative. "The idea should be to elevate the capacity of people to do more in tandem with the right financial instruments, and we will create a beautiful snowball effect of what a sustainable society could be like. That journey is just beginning."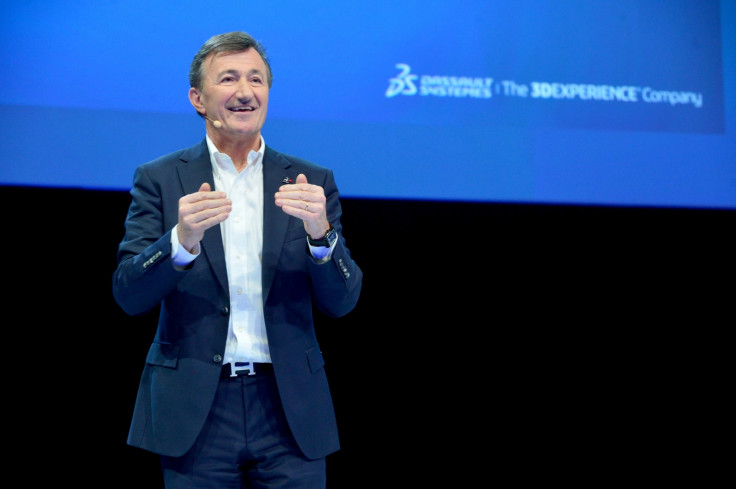 In conjunction with the Boston Consulting Group, DS has kick-started what it describes as a Fab Lab. "We have an environment with robots, artificial intelligence and virtual reality equipment and we ask a new team of workers every morning, who have never felt that environment, to come in and challenge them to do tasks by lunchtime. It's astonishing how quickly they learn."
"While it will not be easy, I believe the same workforce can be taught to do sophisticated things, create value for the economy and value for them."
Some, including Microsoft founder Bill Gates, have suggested taxing robots to compensate those requiring reskilling, while others including ABB chief executive Ulrich Spiesshofer have said such taxation will not achieve desired objectives.
Charles says both have a point. "In order to achieve reskilling, if we have to tax robots for a certain period of time so that the money can be used to invest in training then why not? But that's only one component of a much more complex picture.
"Question is not about taxing robots or CO2, but rather what type of fiscal instruments do we put in place, so that we can transform the global economy where people are more involved, where people need to be trained or prepared, producing technology relevant for people."