In a conference room in the depths of the Dubai Atlantis – a five star hotel as opulent as it is often ridiculous – Maggie MacDonnell sits in an armchair in a black-and-white Adidas hoodie, looking tired. She has been travelling for something like 20 hours and the Arabian Gulf is a long way from home.
For the past six years, MacDonnell has lived in Salluit, the second most northernmost Inuit community in Canada, where temperatures regularly drop to -25 centigrade. In winter, it never gets light and in summer it never gets dark. Dubai, with its skyscrapers, highways and luxury hotels, is Salluit's antithesis.
MacDonnell had been invited to Dubai to take part in the Global Teacher Prize, an annual competition organised by the Varkey Foundation, which awards US$1m (£0.8m) to a teacher every year. When IBTimes UK met McDonnell at the Atlantic she was one of ten contenders for the award.
Before MacDonnell moved to Salluit six years ago she had been living in sub-Saharan Africa, first in Botswana and then in Tanzania, where she worked with refugees from Burundi and the Democratic Republic of Congo for an organisation called Right to Play, funded by Olympic Aid.
But the Nova Scotia native always sensed that eventually she would return to Canada and work with indigenous communities in the north of the country, which not only face serious environmental issues but also endemic problems relating to alcoholism, drug abuse and deprivation.
Suicide rates, especially between men aged between 18 and 25, are way above the national average.
"I grew up next to a First Nation reserve in Canada and just being so close to that type of setting I was aware of some of the inequalities that existed between the lifestyle that I had and the lifestyle that they had," she said.
Maggie told me you have to look after yourself first and put yourself first and be brave.
Her work in Africa had given her a sense to what it was to be an outsider, and when she arrived in the tiny town of Salluit to work as a teacher she was not immediately accepted by the community. Many had seen outreach workers and teachers come and go, and turnover rates at the school she attended was upwards of 40%. Most of those that left did so in the middle of their postings and many leave due to stress.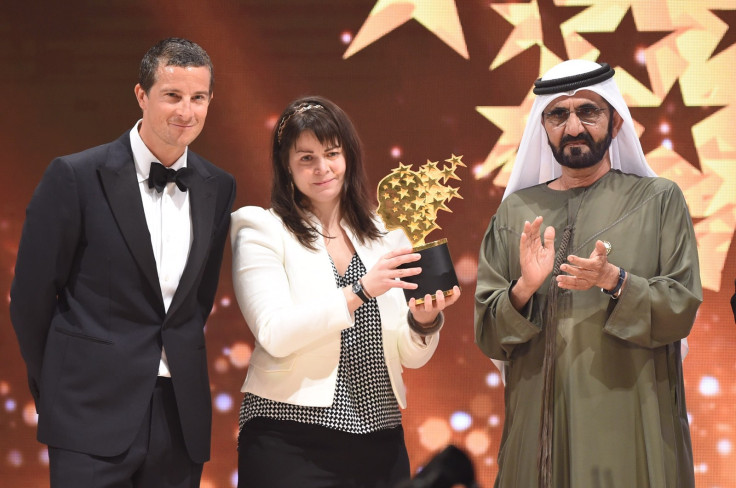 One of her students, Luke, who had travelled with MacDonnell to Dubai, remembered when she first arrived in Salluit: "She was a stranger. She was not that popular at the beginning," he said.
But MacDonnell took the experience of working with sports and physical education in Africa to the Arctic. She established a popular running club, and began organising regular basketball training sessions after school.
Back then Luke epitomised many of the issues that young Inuit faced in Salluit. He was on the verge of dropping out of school. He smoked cannabis. He had no sense of what he wanted to do with his life. But rather than following that path, he began attending the running club and playing basketball.
"I started to run more often and I started to try to be more health and eat healthier and respect my teachers and my family. And [think about] my future. That was something that I never thought I would get, and that is my biggest achievement," he said.
As well as the running club, MacDonnell began a life-skills programme aimed at girls in Salluit, where there is a stark gender imbalance. The town has a high rate of teenage pregnancy and there is an expectation for girls to drop out and focus on domestic duties from a very early age. Her class led to 500 per cent improvement in registration of young women at the school.
Sam, 21, another of her pupils that had made the journey to Dubai, had been caring for her two siblings since she was 16, as her mother regularly travelled for work. "She told me you have to look after yourself first and put yourself first and be brave," she said. "I started doing stuff for me. She changed me."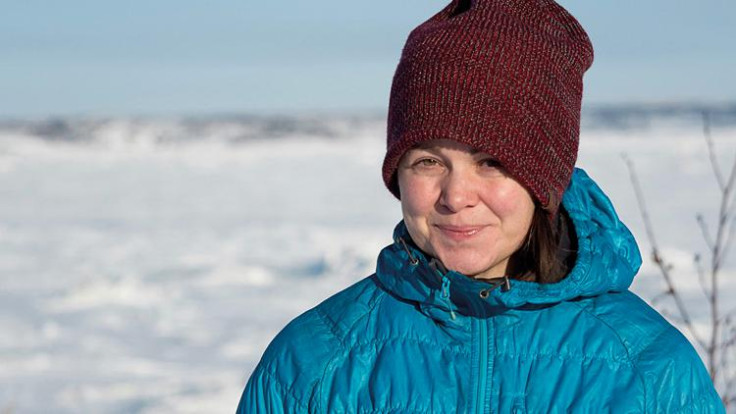 She did not know it at the time, but 24 hours after MacDonnell met IBTimes UK at the Atlantis, she would win the Global Teacher Prize. As she was swamped with cameras on the stage after the prize was announced in a pre-recorded message by Canadian Prime Minister Justin Trudeau, MacDonnell pledged to use the money to set up an environmental stewardship programme in Salluit.
"Climate change is affecting the Arctic more rapidly than anywhere else on the globe and when you are dealing with a culture that is so intrinsically linked to the land, the way that their ice is rapidly melting is worrisome for me and for local people too," she said. "I'd like to create a program to help those youth develop more advocacy skills."
As for her own future, MacDonnell recently got married to her Tanzanian partner and the couple are building a home in the African nation. Her students do not like the idea that she will leave Salluit, but MacDonnell is taken aback by the idea that the town can't survive without her: "The Inuit have survived for thousands of years they certainly don't need me to stay around. I am no white saviour," she said.
But she still has pride in what has been achieved in Salluit over the past six years. Both Luke and Sam are now in college, the former studying photography (and hoping to be either a sound engineer, a cross-fit trainer or a politician, in that order) and the latter studying to be a dental assistant.
When asked about her proudest moment, MacDonnell recalled how in early 2017 – when she was first announced as a candidate for the Global Teacher Prize – she received a message on Facebook by one of her former students.
"She just wrote a testament to me and to other people basically saying that we had helped her at a time when she went through suicidal thoughts and that our counsel, advice, friendship and support had got her through that and that she feels stronger now," MacDonnell said.
"It still amazes me that despite so many systemic and historical barriers that keep indigenous and non indigenous people apart [...] humanity is still there. We can break through that and connect. I mean, that is really wonderful, especially in such a profound way. I just feel so connected to her and all her successes."