Meet Nicola Pettit and Tania Ward, Britain's First Gay Jewish Marriage Partners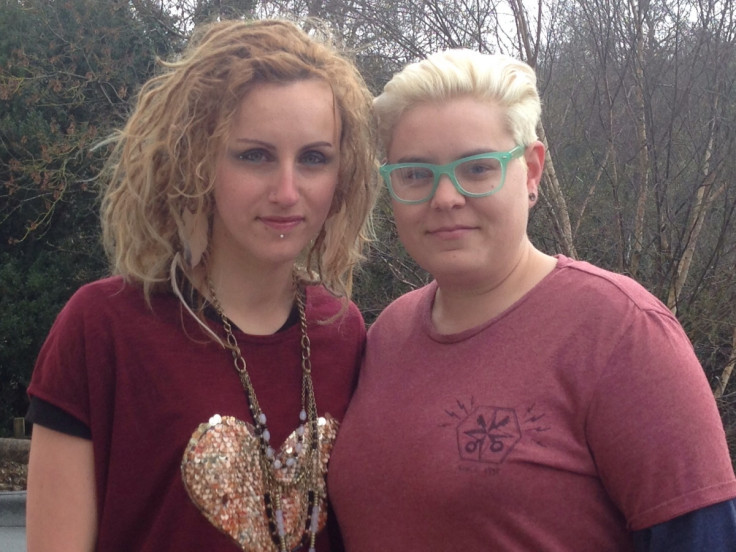 This is the happy couple who exchanged nuptials in Britain's first-ever Jewish lesbian marriage.
Nicola Pettit, 29 - who is Jewish - wed her girlfriend Tania Ward, 28, in a ceremony which contained Jewish elements.
They tied in the knot in Brighton Town Hall, in southern England, and then had their union blessed by a rabbi.
It was the first gay wedding involving a Jewish person since the same-sex marriage Act came into force last weekend.
Pettit explained her mother would never have approved of the wedding unless it was approved by her family's religion.
The child care worker told the Jewish Chronicle: "It was really important for me to have a rabbi and other Jewish elements present. It also means a lot for my mum and the rest of my family, who all attend the Liberal Jewish Synagogue together."
Petti and Ward's marriage was also endorsed by the progressive Jewish group, Liberal Judaism. It described the absence of religious blessings for same-sex weddings until now as an "injustice."
Chief executive, Rabbi Danny Rich added: "Liberal Judaism is delighted to be correcting an injustice.
"The issue of equal marriage on which Liberal Judaism led and gave evidence to Parliament has always been to us a matter of prophetic justice, in accordance with our founding principles that fairness trumps legal and ritual technicalities. We're delighted."
Support for same-sex weddings is not universal among the Jewish community. The Orthodox faith rejects gay marriage on deeply held principle.
Pettit and Ward went off to enjoy their honeymoon soon after the ceremony.
© Copyright IBTimes 2023. All rights reserved.