The world of e-commerce is constantly evolving in the digital age. At its core is the central premise that commerce is no longer about merely shipping or providing products, but also about becoming an enhanced service provider, monetising the service provision via a subscription model and using data to expand and understand customers' needs.
For Tien Tzuo, co-founder and chief executive officer of Zuora, an emerging software-as-a-service (SaaS) company, that's the new 'subscription economy' he has become a global evangelist for. "We're not talking of linear periodical, website or product subscription, but a whole new shift to subscription-based business models, data analytics and complex billing structures they demand."
It would be unsurprising to find media companies on the company's portfolio, but Zuora, which was founded in 2007 – and derives its own name from a combination of the surnames of its three founders 'Cheng Zou, Tien Tzuo and K.V. Rao' – today boasts of a client portfolio as diverse as global consultancy Deloitte, French rail operator SNCF and the city of Bristol's Internet of Things (IoT) bidding vehicle, alongside publishing giants such as Nikkei and News UK.
Subtle changes in global commerce
"In the last decade, I started noticing subtle changes in global commerce. Enterprise Resource Planning (ERP) software, hitherto deployed for more simplistic shipping out of products, or selling individual units of products, was starting to feel outdated," the Zuora boss recounts.
Being among the 'original forces' at Salesforce.com, and having spent nine years there, Tzuo decided it was time to take his next professional step. "My career has always been about seeking the next big disruptive idea in enterprise software, and the then nascent 'subscription economy' provided the perfect challenge.
"In the last decade, we had the likes of Netflix and Zipcar bringing the 'pay-as-you-go' subscription service in their own ways for very different business streams. Both Zipcar and Netflix had to rebuild complete back-end technology platforms for this changed world. The idea was fairly revolutionary at the time. I took a step back and wondered if it could be applied more widely using SaaS platforms."
Tzuo wanted to provide a new set of tools for emerging e-commerce players and founded Zuora with partners. "Our journey began, not by displacing legacy IT platforms at customer facing outfits, or by attacking industry behemoths head on, but by realising that business is shifting to towards a belief that companies needed to wake up become holistic service providers."
The tech industry veteran, an engineering graduate from Cornell and MBA from Stanford, uses two retail giants to offer a case in point. "For instance, when you login to Amazon, its retail platform gives you an idea of everything you've ever purchased from Amazon going back 10 years, but Walmart doesn't do that despite a third of the US population using it.
"So on a scale level, the latter is bigger that the former, but Amazon's targeting of its customers and its service, based on gathered analytics, is very different from Walmart's. Amazon is not just providing a sales point,= but a service."
The same concept attuned and applied to a different business stream by Netflix helped it take out the incumbent Blockbuster, and enabled Zipcar to cause discomfort for established car rental businesses, and spawn rival businesses with similar business models. "That's the pace of change of the subscription economy we're talking about."
Back to 2007 and the first wave of clients
In terms of Zuora's own client portfolio, Tzuo says it was "fairly easy" for the company to get critical mass via its first few clients 10 years ago. "The reason for that is – our model, both back then and now, is to keep eyes and ears close to the ground in all the different industries. Our vision is not to come up with one product for one sector, rather have diversity in our portfolio."
Zuora's "first wave" customers were software companies (e.g. Zendesk), and the clients roster soon broadened to include hardware companies. The second wave of clients included the digital media companies, such as Reed Business Information, HBO, News UK and the Financial Times, who found its Paywall 2.0 strategy helped them realise it isn't about "selling the content anymore but servicing the readership behind a responsive subscription-based model."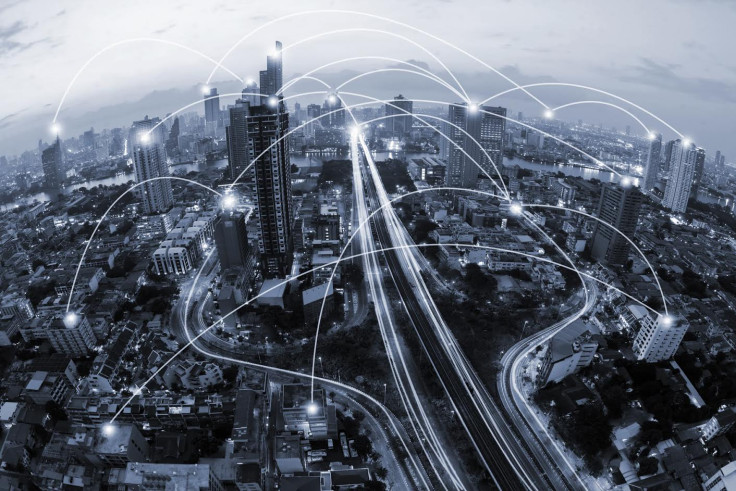 "For instance, the Financial Times' legacy subscription system only supports monthly and yearly transactions. The publication's partnership with Zuora allows it to roll out not only new products but also new pricing strategies, as well as provide billing on a monthly basis. This is crucial for the FT, as its digital revenue [from content and advertising] currently exceeds print content revenue."
Then along came the IoT enthusiasts; a really broad category. "That's anything from physical devices to cars, wearables to healthcare; we're customer data mining for them all – discovering everything from flooring panels choices of homeowners to pedestrian traffic. This also opens up avenues for us to either sell the data or develop value added apps to service our clients on the back off that."
Of course, individual sectors are marching to their own subscription economy Alamo at different paces. "We are innovators who enable the new economy. Some clients are in the nascent stages of their journey, i.e. linear one-to-one digital subscriptions, and there are others who have moved well beyond that to core analytics of their subscribers, using it to enhance their offering and develop products to gain yet more subscribers.
"Our engine gives you the ability to customise interactions at various price packages, there's no one size fits all, nor will everyone adapt at the same pace. For instance, I don't see the retail sector exploding for us in the next 12 months. However, in five years time everything is in play."
The road ahead
As of now, the company's primary focus remains on North America and Europe, and in Asia its key markets remain China, Japan, Australia and New Zealand.
Tzuo doesn't see the subscription economy reversing and denting his company's pitch to the world. "Subscription-based business model is growing nine times faster than the S&P 500, and that tells you something. I don't see the trend reversing for some time."
The company's customer base is nearly 1,000 strong with $40bn (£31.4bn) in invoice transaction volume, earning Tzuo EY's Entrepreneur of the Year award in 2016, among other accolades for the company and his team.
As for the road ahead, Zuora's founder says his company will grow in step with the global transition to subscription services. "Our revenue model is correlated to the clients' revenue model – they grow, we grow! Looking ahead to the next five years, we're really interested in looking at sectors where we have not been in before, for instance services offered by airlines.
"The insurance industry is another one for us to explore, to help insurers target different demographics, and explore a diverse and fine-tuned range of product price points."
It seems prospects and possibilities appear to be sound - both for the subscription economy and its chief global evangelist.