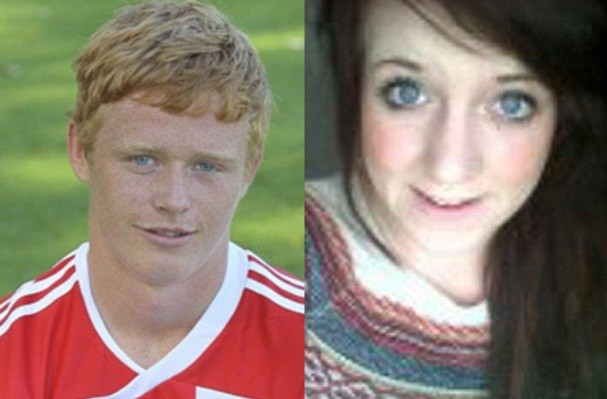 Police have arrested a Stoke City youth player following the death of a 15-year-old girl who was found dead at a house party.
Andrew Hall, 18, was arrested after his girlfriend Megan-Leigh Peat was found dead at a house party in Ampthill, Bedfordshire in the early hours of 9 June.
Hall has not been questioned as he is in hospital receiving treatment for a near-severed finger.
Paramedics were called to the scene at 1.30am but were unable to save Megan's life. The results of the post-mortem have not been disclosed.
A spokesperson for Stoke City FC said: "The thoughts of everyone at the club are with Megan's family at this time."
Megan's friend Georgie Dymock told The Sun that Megan had been seeing Hall since last year.
"She and Andrew were on and off for about 10 months. They met through friends. She was well happy," she said.
Hall had played this season for Stoke City's Under-18 side and scored the goal that sent them to the fourth round of the FA Youth Cup.
Trubutes have been left for the 15-year-old on Facebook and other social network sites.
Hannah Louise Watson wrote: "Still can't believe it. You made everyone proud when you never have up and held your head high through the hardest of times and you always helped supporting everyone around you.
"So now is our time to thank everything you've done to help others and thank you for the best memories Megan."
Emm Giles wrote: "Meg, you'll never be forgotten you made such a big impact on people and you made them happy, always knowing the right thing to say, your such a beautiful young lady pretty smiles, laughter when needed you were a role model to some i'll never forget your attitude."