Meghan Markle proved she's a natural at royal life on her official debut alongside the Duke and Duchess of Cambridge today in her and Prince Harry's first public engagement with the couple.
The 36-year-old former Suits actress beamed as she sat in between her fiancé and Kate Middleton at the inaugural Royal Foundation Forum – which is an event that highlights the young senior royal members' charitable projects.
Markle is set to become a patron of the charity alongside Harry, William and Kate following her nuptials to Harry, 33, in May, but is already throwing herself into work and is expected to answer questions on various projects at the London forum.
Prince William, 35, spoke at the event and officially welcomed his future sister-in-law to the family and said he was "delighted" that she was joining them at the event. This was met with applause from his wife Kate.
Markle was last pictured with Kate and William on Christmas Day at a church service in Norfolk with other members of the British royal family.
Kensington Palace tweeted: "The Royal Foundation was set up by The Duke of Cambridge and Prince Harry as the main vehicle to pursue their charitable interests. The Duchess of Cambridge became a Patron in 2011, and Ms. Markle will soon become the fourth Patron."
They also explained: "The Royal Foundation unites people to help tackle society's biggest challenges, including mental health, the armed forces, wildlife and young people."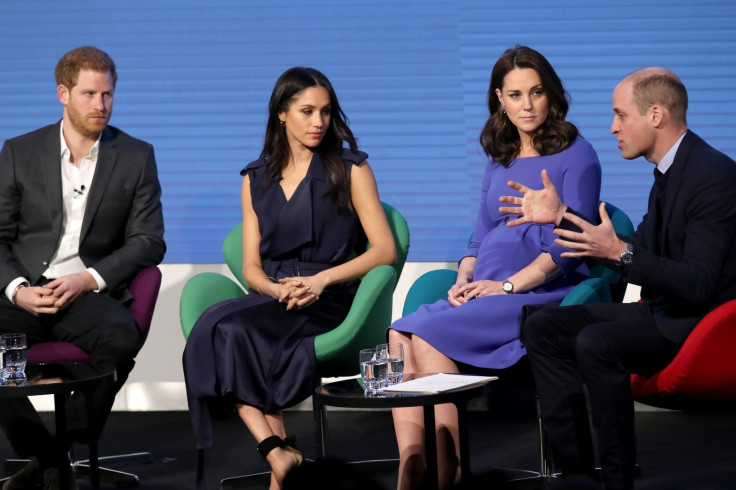 The foundation was launched in 2011 by William and Harry as a vehicle to pursue their charitable and philanthropic interests.
Harry and Markle are said to be keen on focusing on issues surrounding youth violence in the UK after their visit to Brixton radio station Reprezent, which was set up in 2008 following a spike in knife crime.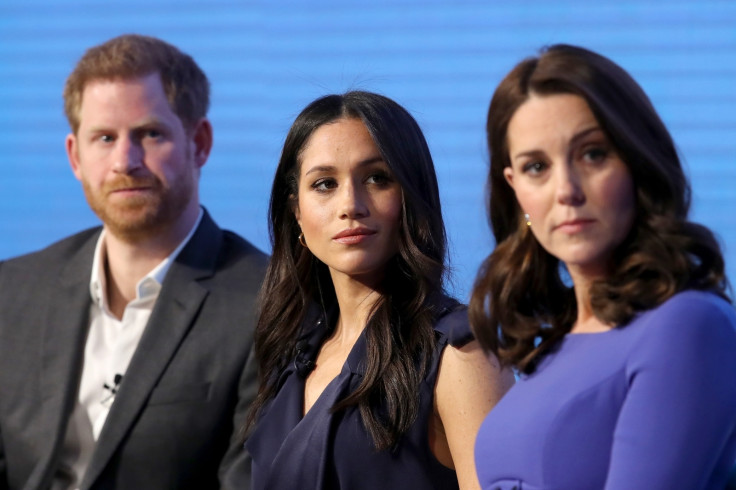 Lorraine Heggessey, the chief executive of the Royal Foundation, told Sky News of the event: "What's important to all three of their royal highnesses at the moment and Ms Meghan Markle is that this generation of the royal family is seen to work together collectively to make a difference and make a significant impact on the issues that matter both to them as individuals and matter to them collectively and to society.
"I think for Ms Markle she just naturally had synergy and understood that idea, it resonated with her and we're now researching, very early stages, areas of interest and themes that might develop for her in the future."