Meghan Markle and Kate Middleton are apparently advising each other as they face public scrutiny in their royal lives.
Since there are very few people in the future sister-in-law's positions as partners of two senior members of the British royal family, they have unsurprisingly bonded over their lifestyles.
While the pregnant Duchess of Cambridge, 36, has become accustomed to the royal way, Prince Harry's fiancée has a bit more learning to do.
Markle, also 36, is renowned for her good health and daily yoga practices inspired by her instructor mother Doria Ragland. She also likes to eat as clean as possible and is offering Kate some tips in return for some pointers for her engagements.
A source told US Weekly: "[Meghan] shares tips she's read about healthy eating."
The insider revealing that Prince William, 35, has been doting on his wife as she prepares to give birth in April, added: "William does all he can to make sure she's comfortable. He just wants her to feel supported."
Kate has also been offering Markle some advice on how to conduct herself on engagements – something she has taken to like a duck to water on her visits to Nottingham, Brixton, Cardiff and Edinburgh since the announcement of her and Harry's engagement in November.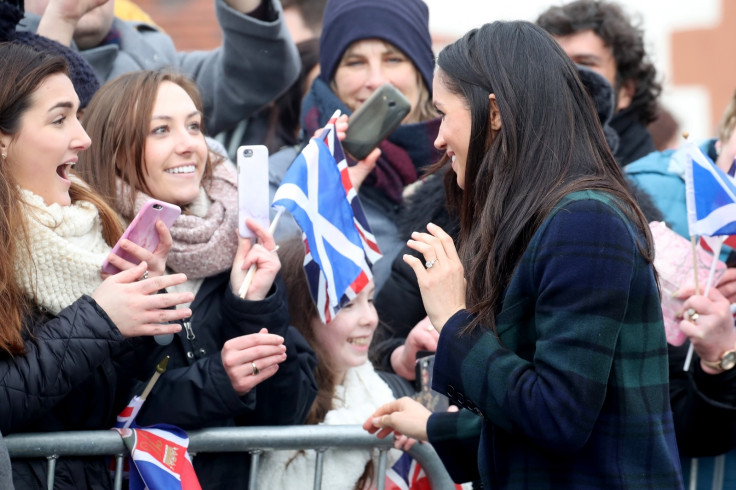 A source told the Mail on Sunday: "Meghan may appear confident when on royal walkabouts, but she does have some pre-wedding butterflies – not about Harry, but about her new life."
It comes as it was reported last week that Markle is struggling with the confines of her royal life as she resides in Harry's two-bedroom Nottingham Cottage residence within the grounds of Kensington Palace.
"KP [Kensington Palace] is beautiful, but when Meghan wakes up she has nowhere to go, really."
They added: "She can't potter about on the High Street, attend gym classes, or jog around Hyde Park. Instead she is confined to yoga at home or visits to Kate and William in Apartment 1A."
The former Suits actress from LA lived a relatively carefree life with minimal press attention while filming Suits in Toronto, Canada, from 2011 until last year. Following the revelation that she was dating Harry in November 2016, her life changed overnight and she became one of the most-Googled people on the planet.
Markle and Harry are set to walk down the aisle on 19 May at St George's Chapel in Windsor Castle.