A charity linked with soon-to-be British royalty, Meghan Markle, has denied ties to a scandal in Haiti which allegedly involved aid workers exchanging food and cash for sex.
World Vision, a faith group with backing from the UK government's Department for International Development (DFID) and a number of celebrity supporters, said that it is now "reviewing historic data about incidents and how we reacted", the Mail on Sunday reported.
Allegations emerged from a former World Vision worker-turned-whistleblower, who claimed incidents occurred following the 2010 earthquake in the region.
It follows claims that officials working for Oxfam were complicit in similar practices in countries including Haiti.
Markle, fiancée of Prince Harry, is still listed on the World Vision website as a Global Ambassador from 2016-2017. The organisation, which boasts of being the world's largest international children's charity, states that it exists to show "God's unconditional love".
The illicit transactions were highlighted in a 2012 evaluation from the UN-backed World Food Programme (WFP). Namechecking World Vision, it allegedly found "concerns about various forms of exploitation of beneficiaries, fraud, nepotism and inaccurate records".
The organisation told the Mail on Sunday it was working to bolster its internal systems. A spokesperson said: "We are committed to disclosing any new information."
Alongside the promise to probe the allegations following media attention, World Vision has denied the assertions that its own staff were involved in potential sexual exploitation.
A statement post online claimed that the Mail on Sunday's story "misrepresents our actions and omits key findings from our investigations, which we described publically, and which were shared with authorities, donors, and the Mail's journalist, several years ago."
It continued: "In our cash-for-work programme in 2010-11, several evaluations conducted by World Vision and our partners highlighted a number of issues in government-run camps; of nepotism, sexual exploitation and inaccurate record-keeping.
"World Vision's extensive investigations into these issues revealed that those involved in sexual exploitation were not World Vision staff.
"They were community volunteers and cash-for-work beneficiaries themselves."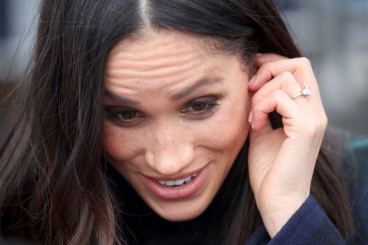 Members of the British parliament and legal experts have appeared shocked at the recent revelations. Tory MP Nigel Evans said that the news was "astonishing".
MPs are now suggesting that the UK government will stop helping to fund charities found to be involved in such incidents.
Antonal Mortime, a human rights lawyer, told the Mail on Sunday that the practice of soliciting vulnerable teenage victims for prostitution still continues today.
Describing the alleged abuses, he said: "The girls, aged between 12 and 17, had nothing. Their families had been wiped out and they had little food or water. It happened over and over again, week after week, and I've heard reports of it still happening in isolation even now.
"No one can call this prostitution: the girls were confused and starving and had little choice. It is difficult to conceive of anything more sinful given what had happened to Haiti."
This article was updated with a direct link to World Vision's comment on the Mail's reporting.