The president of Haiti condemned the "extremely severe violation of human dignity" committed by Oxfam workers following claims they hired prostitutes while delivering aid in the wake of the devastating 2010 earthquake.
The charity has been accused of attempting to cover up claims that its staff paid for sex while they were delivering aid following the disaster, which killed more than 220,000 people.
it later emerged that Oxfam had been made aware of misconduct allegations against one of the men at the centre of the scandal – Roland van Hauwermeiren – during his time in Chad, before he was moved to Haiti.
Van Heuwmairen also received at least four complaints about the behaviour of a second Oxfam staff member, which involved the use of prostitutes and sexual harassment, and still allowed him to keep his job.
Elsewhere, a former Oxfam employee claims she witnessed "sex in exchange for aid" during her time at the charity by a worker who had previously been struck off for sex abuse.
Responding to the scandal, Haiti president Jovenel Moise condemned the charity in strongly worded tweets.
He said: "What happened with Oxfam in Haiti is an extremely severe violation of human dignity
"There's nothing more unworthy or dishonest than a sexual predator taking advantage of his position during a humanitarian response to a natural disaster in order to exploit people that are experiencing the utmost vulnerability."
Speaking to Channel 4 News, former head of global safeguarding at Oxfam, Helen Evans, said she encountered allegations of rape, harassment and sex in exchange for aid handouts during her time working at the charity.
She said: "There was a woman being coerced to have sex in a humanitarian response by another aid worker, another case where a woman had been coerced in exchange for aid and another one where it had come to our attention where a member of staff had been struck off for sexual abuse and hadn't disclosed that, and we were then concerned about what he might be doing, and that was three allegations in one day."
Evans added she raised her concerns to the government and to the Charity Commission in 2015.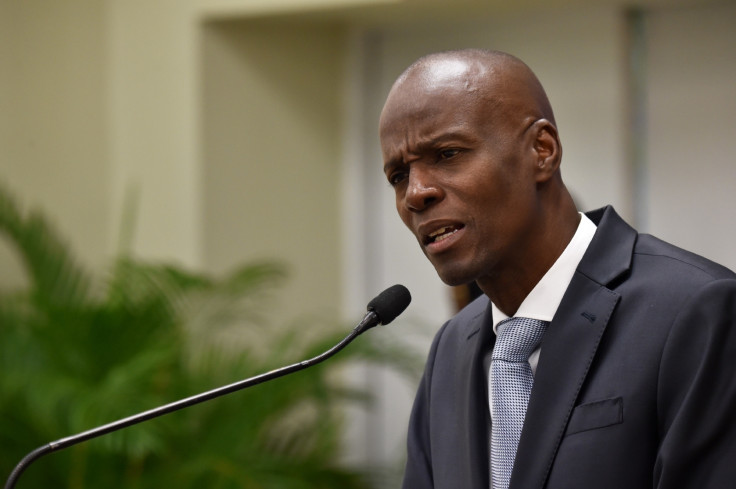 The scandal has already seen Oxfam's deputy chief executive Penny Lawrence resigning from her role after admitting she knew of previous misconduct allegations towards its workers before moving them onto Haiti. Oxfam is also under investigation form the charity watchdog over claims they failed to fully disclose all details about the Haiti allegations to authorities.
Lawrence said: "Over the last few days, we have become aware that concerns were raised about the behaviour of staff in Chad, as well as Haiti, that we failed to adequately act upon. It is now clear that these allegations – involving the use of prostitutes and which related to behaviour of both the country director and members of his team in Chad – were raised before he moved to Haiti.
"As programme director at the time, I am ashamed that this happened on my watch and I take full responsibility.
She added: "I am desperately sorry for the harm and distress that this has caused to Oxfam's supporters, the wider development sector and most of all the vulnerable people who trusted us."