Meghan Markle 'not brave enough' to attend coronation says royal butler
A representative for the Sussexes confirmed they have been invited to the coronation on May 6.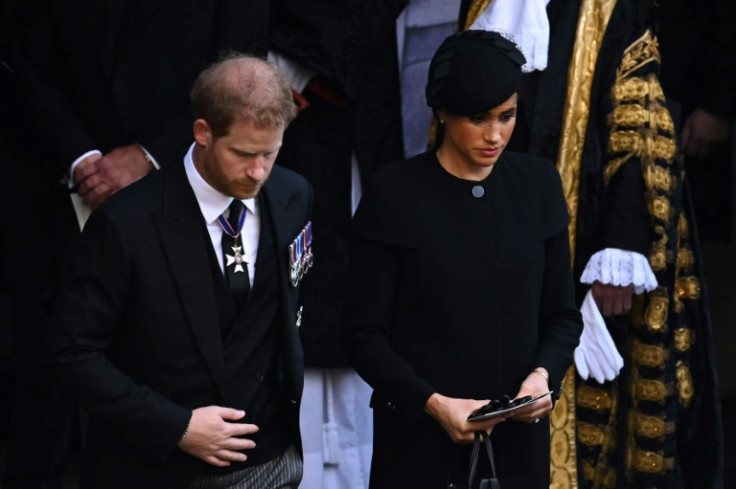 Paul Burrell thinks that Prince Harry would be attending King Charles III's coronation alone as it would be too uncomfortable for Meghan Markle to see the royals.
The former royal butler, who worked for Princess Diana for ten years until her death in 1997, believes that the former "Suits" star will stay behind in California because she could not bear to meet the family she allegedly betrayed.
Speaking about the coronation, he said that King Charles III has "retained the moral high ground" by inviting the couple. He told Closer Magazine, "It's likely to be incredibly uncomfortable for them if they attend, particularly Meghan. Are they prepared to face the music?"
The 64-year-old continued, "I don't think Meghan's brave or strong enough to be there — she'd have to look in the eyes of a family she's pushed under the bus." Burrell believes that Prince Harry will "come alone and she's probably told him she won't be able to be by his side with him if he does attend."
Burrell's statements come after a spokesperson for the Duke and Duchess of Sussex confirmed that the duke has received an email invite to the coronation. But the couple has yet to confirm their attendance.
"I can confirm The Duke has recently received email correspondence from His Majesty's office regarding the coronation. An immediate decision on whether The Duke and Duchess will attend will not be disclosed by us at this time," the representative said in a statement.
Meanwhile, royal commentator Richard Fitzwilliams believes that Prince Harry and Meghan Markle will both be there at the ceremony because their money depends on it. He is certain that they will attend because they need to keep their connection to the royal family intact and they allegedly fear becoming "outsiders."
"My own bet is that they will definitely attend the Coronation. They are members of the Royal Family. They have contacts with Netflix, Spotify, and Random House because of this," he told GB News.
Fitzwilliams said that if Prince Harry and Meghan Markle "were not to attend, they would be seen as outsiders." He added, "I think that whatever the feelings are individually, that's not a future they could possibly contemplate."
If Prince Harry will attend the coronation alone, then he would have to face the wrath of his brother whom he accused of physical assault in his memoir "Spare." In the book, he alleged that Prince William attacked him during a heated argument about Meghan Markle in 2019. He alleged that his brother pushed him hard, broke his necklace, and that the impact had him falling on the dog bowl on the floor and it cracked under his weight. He ended up having cuts and bruises.
He also labelled Queen Consort Camilla a "villain" because of her associations with the British press. He accused her of leaking stories to the tabloids and sacrificing his and Prince William's reputation for her selfish PR campaign.
In his interview with ITV's Tom Bradby, Prince Harry said that his stepmother had to work with the British tabloids in order to rehabilitate her reputation from being known as the third party in Princess Diana's marriage to then Prince Charles.
King Charles III will be crowned alongside Queen Consort Camilla in a ceremony at Westminster Abbey that will be witnessed by an estimated 2,000 guests. Immediate family members are expected to attend but according to reports, the Sussexes' children Prince Archie and Princess Lilibet have not been invited. The coronation also falls on Archie's fourth birthday so it is unclear if Prince Harry and Meghan Markle will travel to the U.K. or remain in California to celebrate their son's milestone.
© Copyright IBTimes 2023. All rights reserved.