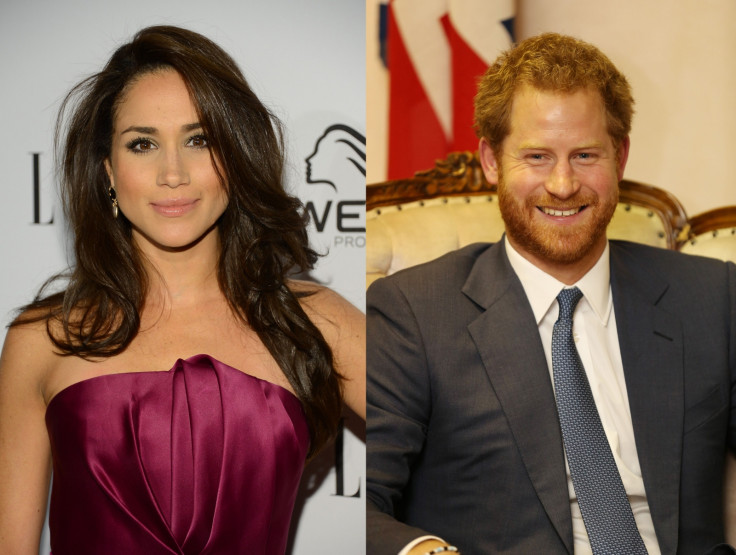 Rumours of Prince Harry and Meghan Markle's royal romance getting serious have been doing the rounds for quite some time now. And amid this increasing speculation surrounding their relationship and a possible wedding, a new report claims the actress may soon be quitting her acting career.
Popular as the paralegal Rachel Zane in USA Network series Suits, Markle has been basking in limelight of-late due to her personal life. With her romance with the 32-year-old Prince becoming the talk of the town, rumour has it that the actress is "ready to be done with Suits" and with "acting in general".
Instead, sources reveal that the Suits star wants to follow her other passions including philanthropy once she wraps up her part on the hit TV show.
"Even before Harry, she was starting to think about transitioning out of acting," a source told E! Online shedding light on the actress' future plans. "She wants to focus on other worldly endeavors she is passionate about, like her philanthropy."
Markle's tryst with humanitarian works began back in March 2016, when she was announced to be the global ambassador for World Vision Canada, a charity programme aimed at improving lives of children and families around her world. As a part of the initiative, the American actress even visited India earlier in January to promote young women's health and hygiene.
Back in London, however, all eyes seem to be on her and the ginger-haired Prince, who have been turning heads with their public displays of affection. Although, the two are yet to make their first formal appearance as a couple, they were recently spotted enjoying a wedding ceremony in Jamaica.
Indulging in the wedding frolic at the nuptials of Tom 'Skippy' Inskip with Laura Hughes-Young, both Harry and Markle threw caution to the wind and were photographed kissing and cuddling.
With Harry and Markle's romance getting serious, their anticipated marriage has been drawing curiosity. If all goes well, sources believe that the two may tie the knot by the end of this year.