Meghan Markle's estranged sister Samantha Grant goes from one extreme to the other when it comes to supporting the future royal, and she's turned on her once again in an interview with InTouch.
After appearing to finally defending her sister on social media and even using an old photo of them together as her Twitter profile picture, Grant, 52, has hit out at Markle for not financially supporting their father Thomas.
She told the publication: "If you can spend $75,000 on a dress, you can spend $75,000 on your dad."
Grant, a former actress who lives in Florida, was referring to the £56,000 designer dress Markle wore with Prince Harry in their engagement photos.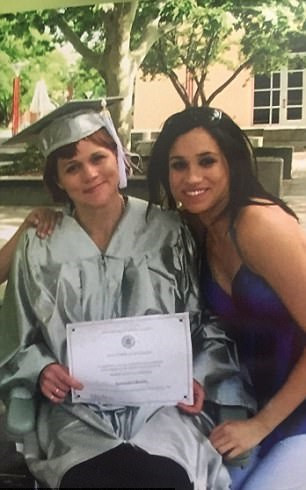 She also revealed that their 73-year-old father, a former Emmy Award-winning lighting director, is working with a doctor on his "bad leg" so that he can walk Markle, 36, down the aisle on 19 May at Windsor Castle's St George's Chapel.
There has been speculation over who will walk Markle down the aisle, with some suggesting it could be her mother, Doria Ragland.
Grant, who once dubbed Markle a "social climber", has vehemently denied this rumour, telling broadcaster Matthew Wright: "Yes he is, God forbid unless a plane crashes through his roof, he'll be there one way or the other."
She also tweeted: "Shame on Fox news for doing a live broadcast it said my father and Meg do not speak since neither of them is going to come out and say anything I will say it...my dad speaks to her regularly! I speak to my dad every... our father is walking her down the aisle! Run a retraction.
"I speak to my dad every day he spoke to Meg all of that is a lie ...he is walking her down the aisle please tabloids and writers that want to create something shocking just need to shut up! Publicly apologize to my father and write the story accurately," she added.
She gave a candid picture to InTouch showing the two siblings posing happily together with a young Markle smiling widely at the camera while sporting a pair of large glasses and a long, unruly hairstyle.
Grant described her sibling, with whom she says she was once close to, as an "extremely well-behaved and respectful" youngster who showed maturity and "diplomacy" beyond her years.