Prince Harry has reportedly introduced girlfriend Meghan Markle to his nephew Prince George and niece Princess Charlotte, with the Suits actress said to be "totally taken" by the pair.
The royal couple have been spending increasing amounts of time together, amid speculation a wedding could take place before the end of 2017.
And it seems that the prince, 32, is well on the way to integrating American-born Markle into the family, after she accompanied him to stay with elder brother Prince William and Kate Middleton, officially known as the Duke and Duchess of Cambridge.
Aside from furthering relations with her potential future in laws, the stay at the the family home at Amner Hall, Norfolk, also meant the 35-year-old met three-year-old prince George and his little sister, Princess Charlotte, one.
A source told the Daily Star Sunday: "They all had tea and biscuits, and took a walk in the grounds with the dogs.
"Meghan was totally taken with the children," even offering to babysit for Middleton.
However, George, the youngest prince and normally full of confidence, is said to have been unusually shy around Markle. Unsurprising given that she has been mooted as a potential future Bond girl.
The children's uncle, Prince Harry, formerly a serving British soldier previously has admitted he is ready to have children, should he meet the right woman.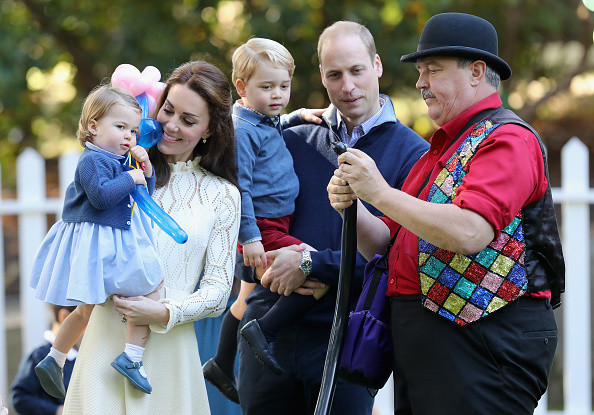 Speaking in 2015, the fifth-in-line to the throne said: "There come times when you think now is the time to settle down, or now is not, whatever way it is, but I don't think you can force these things, it will happen when it's going to happen."
"Of course I would love to have kids right now but there's a process that one has to go through.
"Hopefully I'm doing all right by myself – it would be great to have someone else next to me to share the pressure, but you know, time will come and whatever happens, happens."