The tearaway half-brother of Meghan Markle has begged for forgiveness ahead of her potential royal marriage to Prince Harry, and says he would "love" to attend the wedding.
Tom Markle Jr, 50, grew up with Meghan in California, but the two have since taken very different life paths.
While Meghan, 35, enjoys considerable success as Rachel Zane in US legal drama Suits, Tom has found himself on the wrong side of the law.
Earlier this month, he was arrested by sheriff's officers in the US state of Oregon and charged with numerous gun offences.
He was heavily intoxicated when detained at his home in Grants Pass on Tuesday 12 February, and booked into Josephine Jail charged with menacing, pointing a firearm at another person and unlawful use of a weapon.
Despite allegedly holding the gun to the head of his girlfriend, Darlene, during a drunken argument, Tom was released after paying $1,500 (£1,200) bail – a debt written off by ex-wife Tracey Dooley.
Tom apologised at the time but categorically denied threatening to kill Darlene.
He has now issued a further plea for forgiveness in a bid to reintegrate himself into the Markle family fold and expressed a keenness for a future wedding between Meghan and the 32-year-old prince – a wish which Tom believes will soon come true.
Speaking to The Sun, he said: "Marriage and kids is on the cards for Meghan and Harry and I still want to go to the wedding if they'll let me.
"I want to tell Meghan I am truly sorry from the bottom of my heart. The last thing I would ever want to do is put a black mark on her situation with the royals.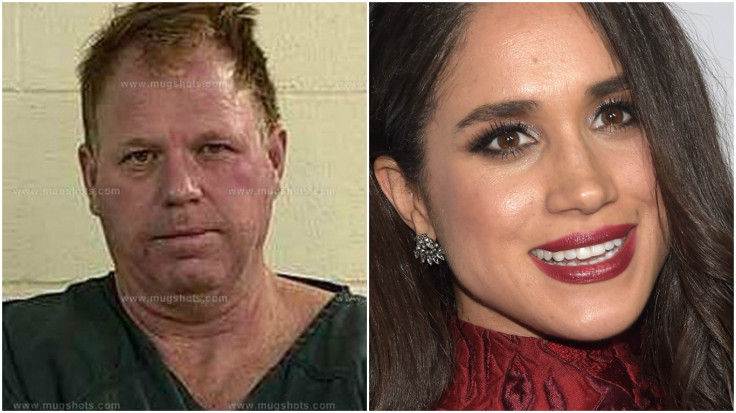 "Of course I want to go to London and Buckingham Palace. Their relationship has been going from strength to strength and this drama is the last thing I wanted to happen."
It is believed Meghan and Tom used to be good friends, but drifted apart as Meghan's career took off. Tom sees this as perhaps a final opportunity to prove his worth to her.
Addressing the incident last weekend, Tom said: "I am incredibly sorry for my actions and I'm especially sorry to everyone affected by my drinking. I am seeking help and I promise I will be the best person I can be going forward. Thank you for understanding."
His 24-year-old son Tyler added: "He knows it is an embarrassment to Meghan and the family. He is very sorry and is apologising to everyone.
"He just needs some time to heal and reflect on life. But he wants to apologise for everything. He is in the spotlight now and everyone gets to see his flaws."