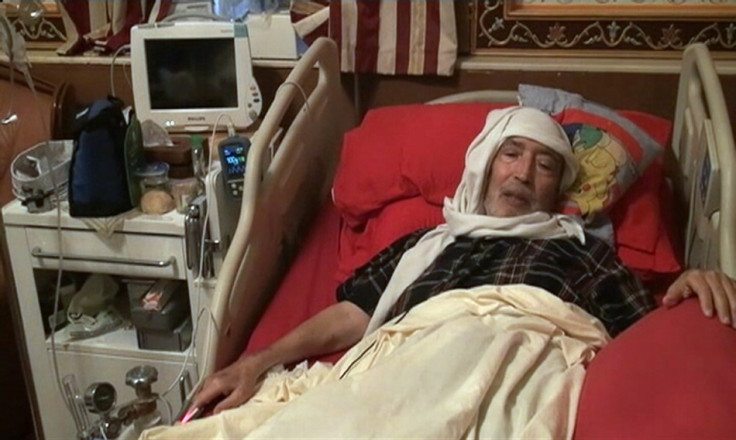 Abdelbaset al-Megrahi, the only person ever convicted of the 1998 Lockerbie bombing, says his role in the terrorist act has been given too much weight and the truth will surface soon.
Megrahi, who was diagnosed with terminal cancer years ago, spoke to Reuters from his sickbed in Tripoli, Libya. He looked frail and said that he had only a few months to live.
"The facts about the Lockerbie bombing will become clear one day and hopefully in the near future. In a few months from now, you will see new facts that will be announced. The West exaggerated my name. Please leave me alone. I only have a few more days, weeks or months," he was quoted as saying in The Independent.
Megrahi was convicted of bombing Pan Am Flight 103, which took off from London for New York on Dec. 21, 1988. The attack killed all 259 people aboard the plane, as well as 11 people on the ground in the Scottish town of Lockerbie. He was tried in a Dutch court, under Scottish laws. Scotland released him to Libya two years ago, when he was claimed to be near death.
Megrahi had worked as an intelligence officer for the regime of recently deposed Libyan dictator Col. Moammar Gadhafi. Megrahi has also denied any hand in alleged human rights violation under the colonel's rule.
"All my work was administrative. I never harmed Libyans. I didn't harm anyone. I've never harmed anyone in my life," he said.
Libya's new government, the National Transitional Council, said last week it would work with the Scottish government over the possible involvement of others in the 1988 bombing.