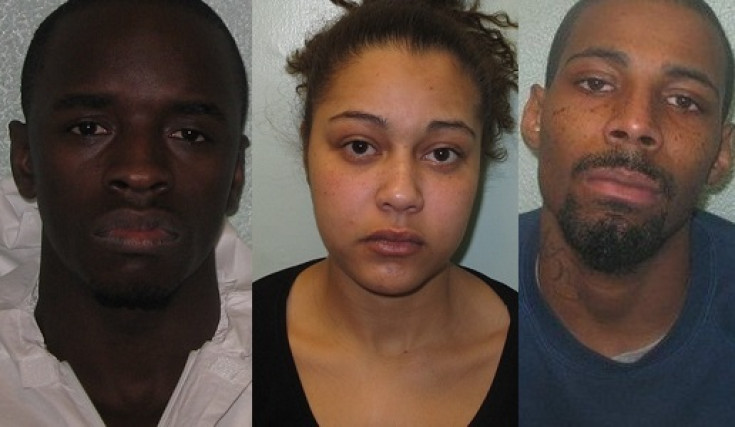 Three people have been jailed for their part in a "honey pot" murder of a professional gambler who was beaten to death for his winnings.
Leonie Granger, 25, was sentenced to 16 years for manslaughter after she targeted 56-year-old Mehmet Hassan and led him to his death in March 2014.
Her co-defendants, boyfriend Kyrron Jackson, 28, and his friend Nicholas Chandler, 29, both received life with a minimum of 36 years for Hassan's murder.
Upon sentencing, Judge William Kennedy described the attack as a "pitiless and wicked" and "an act of brutality which defies reason and compassion".
After spotting Hassan playing with roles of £50 notes at a London casino, Granger, from Gillingham in Kent, approached the 56-year-old and the pair began seeing each other.
Believing he was dating a woman named "Rachel", Hassan even gave Granger £1,000 to gamble with on the night of his murder.
After Hassan had taken Granger back to his Islington flat, Granger made her excuses and left in a taxi, but not before letting Jackson and Chandler in through the door.
The two men then tied up Hassan before kicking him to death. After leaving the professional gambler in a pool of blood, the trio filmed themselves celebrating on a mobile phone and throwing wads of £50 notes in the air.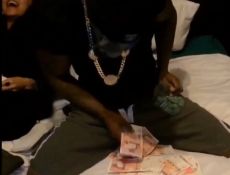 All three defendants were identified and arrested on 28 March. When officers searched Jackson's address they discovered £2,500 in £50 notes – Jackson claimed this was from a necklace he had pawned recently.
Met Police said Hassan had been targeted because of his "affable nature and success at the casino tables".
Detective chief inspector Andy Partridge said: "Granger realised Mr Hassan kept significant quantities of cash in his flat and cooked up a plan to rob him with her associates Nicholas Chandler and Kyrron Jackson.
"The violence inflicted on Mehmet Hassan was horrific and it appears from the comments made by Granger, and overheard by the taxi driver on the night of the murder, that the gang were intent on finding that cash, whatever the cost.
"People who knew Mehmet Hassan – his family, friends and associates – described him as a likeable and generous man. His death was senseless, motivated by the greed of three people who exploited his generosity in the most callous manner imaginable."