A judge has sided with Melania Trump in the first round of a libel lawsuit against a US blogger and the Daily Mail newspaper, rejecting arguments for its dismissal.
Maryland blogger Webster Tarpley alleged First Lady Melania Trump worked as a "high-end escort" and suffered a "full-blown mental breakdown" in a report published in August. His allegations were reported in the Daily Mail, which later retracted them.
The blogger's lawyers asked the judge to dismiss the case as it did not reach the standard of "actual malice" for public figures.
Judge Sharon Burrell rejected the request in a hearing held on Friday (27 January). "The court believes most people, when they hear the words 'high-end escort' that describes a prostitute. There could be no more defamatory statement than to call a woman a prostitute," Burrell ruled, as quoted by Politico.
Tarpley's lawyers also invoked a Maryland law which shuts down lawsuits intended to intimidate people speaking out on issues of public concern. According to the judge, the claims reported should not be protected under that law as Melania Trump was not the candidate, and thus not a person of public interest. "The interests affected are arguably not that important because the plaintiff wasn't the one running for office," Burrell said.
Politico reported that a company said to be affiliated with the Daily Mail was named as a defendant in the case and the judge was also hearing arguments in regard to their part in the libel suit on Friday morning.
The Daily Mail had published an article amplifying the statements both in the newspaper, under the headlines 'Racy photos, and troubling questions about his wife's past that could derail Trump' and on their website, with the headline 'Naked photoshoots, and troubling questions about visas that won't go away: The VERY racy past of Donald Trump's Slovenian wife'.
The newspaper retracted the story in a post written late on 1 September. According to the Daily Mail, the article had made clear there was no support for the claims, including a statement from Melania Trump's spokesperson. "The point of the article was that these allegations could impact the US presidential election even if they are untrue," the Daily Mail wrote.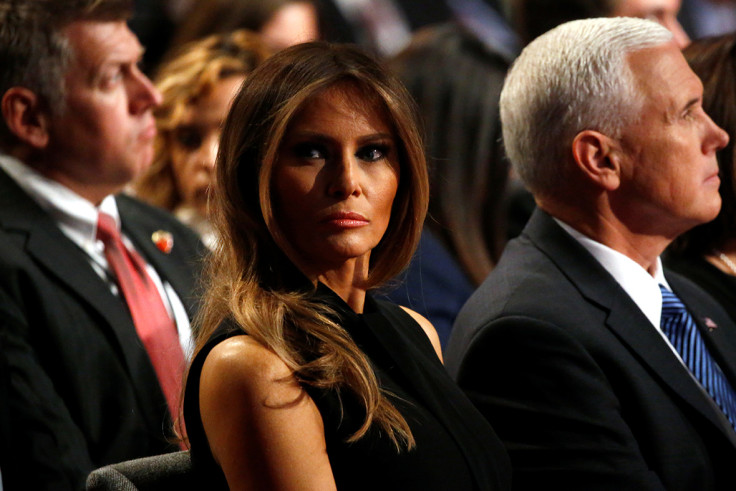 The lawsuit alleges that the publication of "false and defamatory statements" about Trump damaged her reputation. "Defendants' actions are so egregious, malicious and harmful to Mrs. Trump that her damages are estimated at $150m (£113m)" the First Lady's lawyer Charles Harder said in a statement on 1 September.
Harder, who successfully defended wrestler Hulk Hogan in a lawsuit against the website Gawker in 2016, stated the retraction would not make any difference to the legal proceedings because reporters cannot make defamatory statements under the guise of reporting rumours.
The First Lady did not attend Friday's hearing.