The White House has come under fire for running promotions on its website for Melania Trump's jewellery line just hours after husband Donald Trump was sworn in as US president.
While not unusual for America's first lady – the wife of the US president to have a brief biography, 46-year-old Melania's included the long roll call of brands that the former model has worked for and magazines she has appeared in.
It also went on to note her entrepreneurial endeavours.
The White House website reads: "In April 2010, Melania Trump launched her own jewellery collection, 'Melania Timepieces & Jewellery,' on QVC."
Following a backlash from press however, the passage was rewritten with brand names removed.
It now says: "Melania is also a successful entrepreneur. In April 2010, Melania Trump launched her own jewellery collection."
The move comes after questions regarding Trump's own business and the potential conflict of interest while he is in office.
A legal adviser claimed at a press conference earlier this month that the 70-year-old would be distancing himself from the Trump organisation. In his place, his two eldest sons Eric Trump and Donald Trump Jr would be stepping in.
Despite the family link, the lawyer was adamant that like the rest of the world, Mr Trump would "only know of a deal when he reads it in the paper of sees it on TV".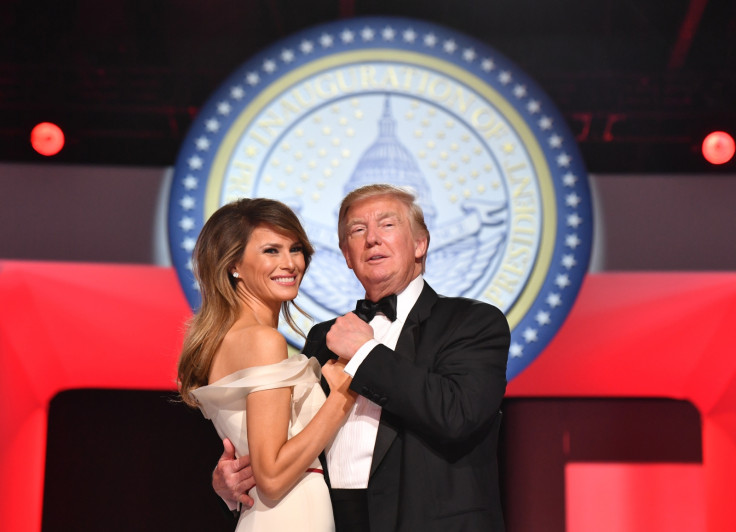 The lawyer went on to stipulate that Trump's companies would not make deals with foreign entities during his presidency and that there would be new ethics posts in the firm to avoid perceptions of a conflict of interest.
When questioned why Mr Trump didn't just sell off the business entirely, they claimed that if he did that it would struggle to survive, due to its dependency on the Trump brand.
Meanwhile, despite Melania's vow to support issues affecting women, millions of women in cities around the world took to the streets to protest against her husband's election.
Among them were celebrities including Hollywood actresses Charlize Theron, Julia Roberts and Amy Schumer.
David and Victoria Beckham also lent their support online.